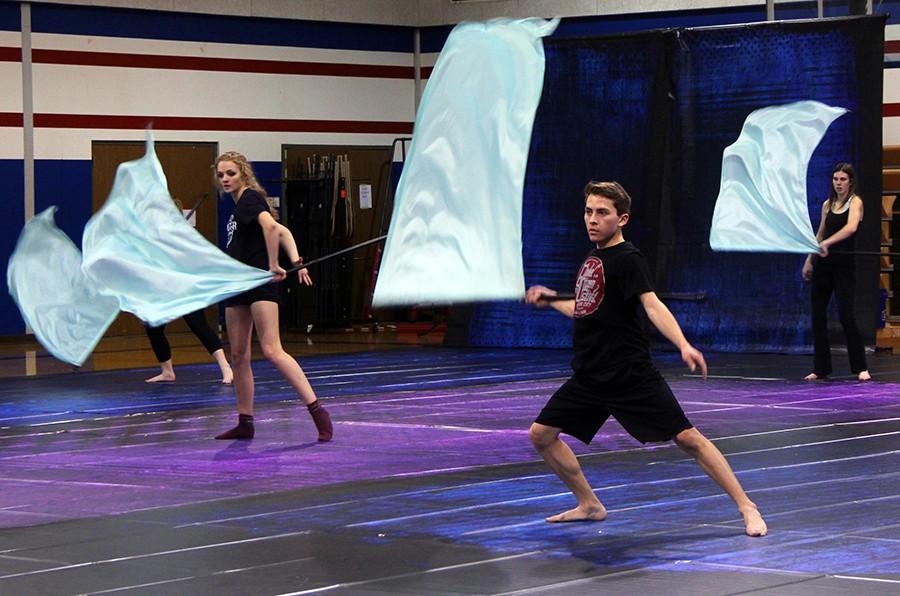 Dakota Gonzales
The varsity team and JV color guard both competed at the Texas Color Guard Circuit at Leander and the varsity team attended the Winter Guard International competition at Lehman High School. Both placed second at Leander and varsity won 10th at the finals at Lehman.
"It was a little disappointing, but I know that we competed against some amazing groups, and WGI is really intense so it was awesome to even make finals," junior captain Skylar Shull said.
Both Winter Guard teams placed second at home for their performances. Hendrickson finished ahead of the varsity team and Pflugerville finished before JV. At WGI, the team placed 12th out of 28 and 10th out of 12 in the finals.
"I'm looking forward to seeing how well our show comes together," senior captain Rachel Ellis said. "We have been working so hard and a lot of these days are going to be early mornings and late nights and I'm excited to see the team band together to pull through and give it our all."
Next up both will compete at the Winter Guard International competition in Dallas from March 11 to 13.