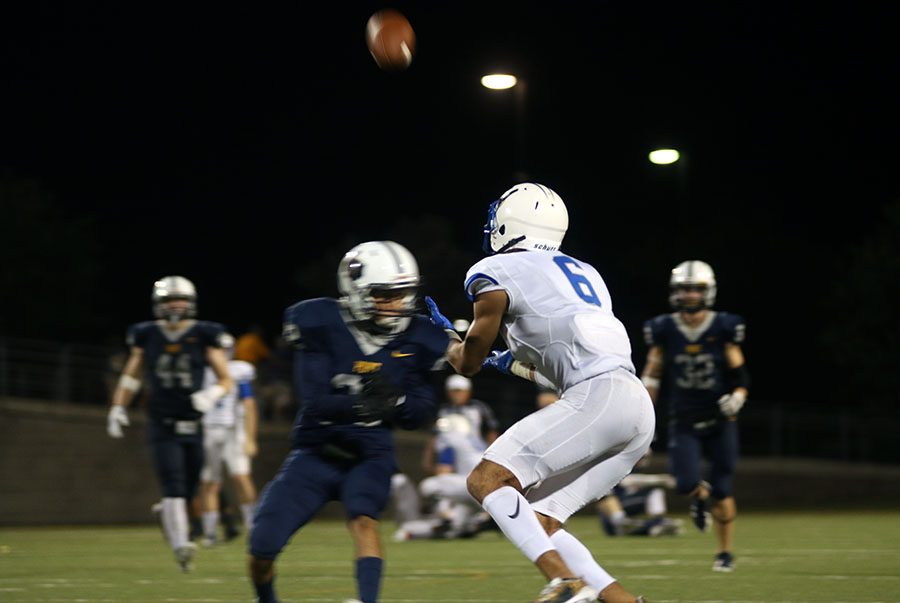 Kyle Gehman
The Lions lost to the Vista Ridge Rangers last week in an up and down game in which the Rangers won 28-35.
"This has been our closest game yet, and we did well to keep ourselves in the game the whole time," sophomore Eli Gehman said. "It was hard losing by just a touchdown, but we're now looking forward to next week against Vandegrift."
The Rangers would score first but the score would be tied up when senior Michael Jorgenson returned a kickoff for a 91 yard touchdown. The teams would go back in forth throughout the rest of the game with seniors Alex Hensley and Dalton Flowers both scoring touchdowns. The Rangers began to pull away in the fourth quarter with two back to back touchdowns to make the score 21-35. However, with minutes left junior Ismael Sanchez caught the ball for a touchdown and make the score 28-35. On the resulting kickoff, the Lions would recover Gehman's onside but couldn't convert in a final attempt with a hail mary. The game ended with the Lions behind by a touchdown 28-35.
"We will continue to try to control the game with our offensive tempo and we must continue to improve," head coach Tim Smith said.
The next game will be against the Vandegrift Vipers at Bible Stadium on Friday, October 13 starting at 7:30 p.m.