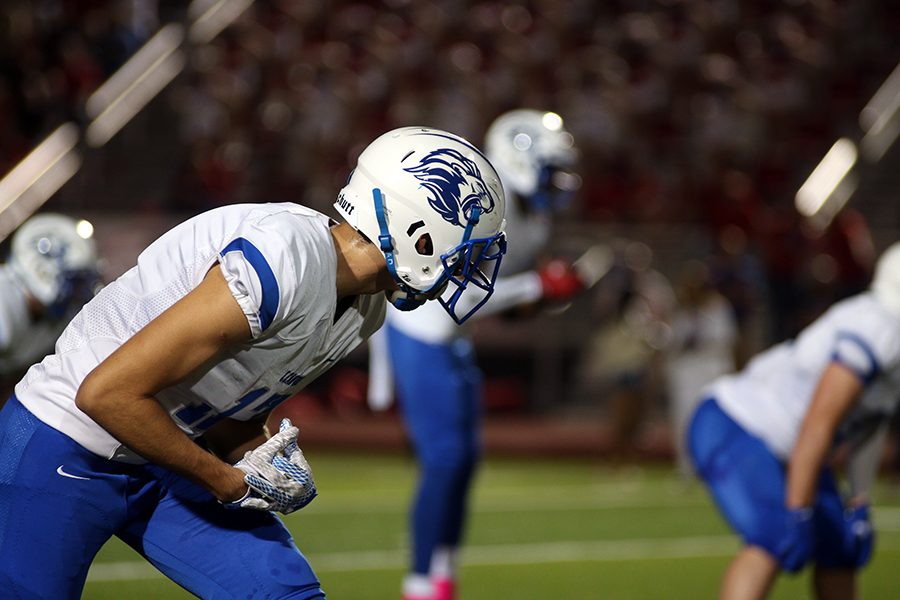 Kyle Gehman
The Westlake Chaps won 20-59 against the Lions last Friday in the last away game of the year.
"The highlight of the game was the kids competing for 4 quarters," head coach Tim Smith said. "There were a lot of players that contributed and made an impact. The seniors competed hard and really showed the younger players the effort it takes to play football."
Westlake quickly pulled away scoring 35 unanswered points in the first quarter. The second quarter's only standout was a 50 yard interception returned for a touchdown by senior Michael Jorgenson. The half would end 7-52 after the Chaps scored two more touchdowns and a field goal. In the second half, the Lions began to pull closer. Westlake scored off a four yard run but then sophomore Xavier Dotson ran for a 16 yard touchdown to make the score 14-59. In the fourth quarter, sophomore Eli Gehman went on to score a 37 yard and 46 yard field goal to end the game at 20-59.
"It felt really good [scoring], after I scored I felt like we got some confidence and started playing a lot harder," Jorgenson said. "My goal was to just try and get points on the board and help the team in anyway possible."
The next game will be at home on Friday, October 10 against the Lehman Lobos starting at 7:30 p.m. This is senior night and the last game of the season.