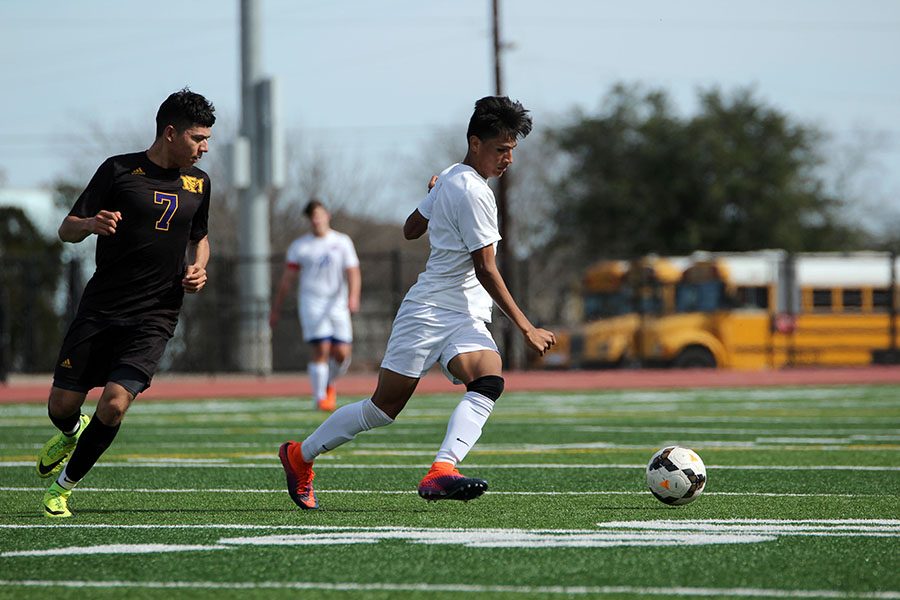 Kyle Gehman
The Lions boys varsity soccer team defeated the Westlake Chaps last Friday 1-0 and lost to the Lehman Lobos 3-2 last Tuesday.
"Well I think we started really strong and had good momentum in the Lehman game, but as we get towards the safe zone of we start to get lazy and feel like it's almost good enough," junior Cole Bolero said. "We have found our problems and we are ready to solve them and push towards a playoff spot."
Against the Chaps, sophomore Eduardo Escobedo scored the only goal of the game to win1-0. In the game against the Lobos, the Lions initially went up 2-0 within 15 minutes with goals from sophomore Carr Panetta and Escobedo. However, the Lobos fought back, scoring three goals, ending the game 2-3.
"We started falling behind in the second half after we got too comfortable when we were up 2-0," junior Andrew Zenk said. "If we had kept working until the final whistle, we would have been able to come away with a win. We're all very committed to working harder to make sure that this doesn't happen again."
The Lions next game will be away against Vista Ridge on February 21st at 7:30 p.m.