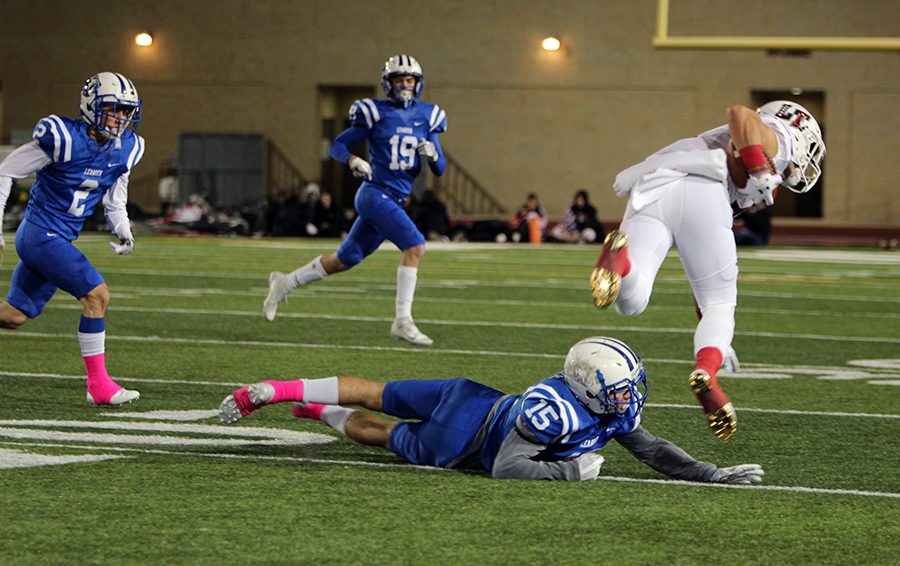 Kyle Gehman
The Lake Travis Cavaliers beat the Lions last Friday night 0-44. This put the Lions record for the season at 0-8.
"We never stopped playing hard and as a team," senior Jake Egelsee said. "But on offense [we] need to execute, be smart and not make mistakes."
The Lions were only down by 10 points when the second quarter started. However, the Cavs started to pull away in the second quarter by scoring 27 more unanswered points to end the half with the Lions down 0-37. In the second half, Lake Travis was only able to score one touchdown, which made the final score 0-44.
"While we didn't win the game, I thought our defense played inspired and tackled well in the open field," head coach Tim Smith said. "While offensively we are missing some key pieces and it's tough to gain ground and move forward, the kids are doing an outstanding job at practice."
The next game for the Lions will be away against the Westlake Chaps on Friday, November 3 at 7:30 p.m.