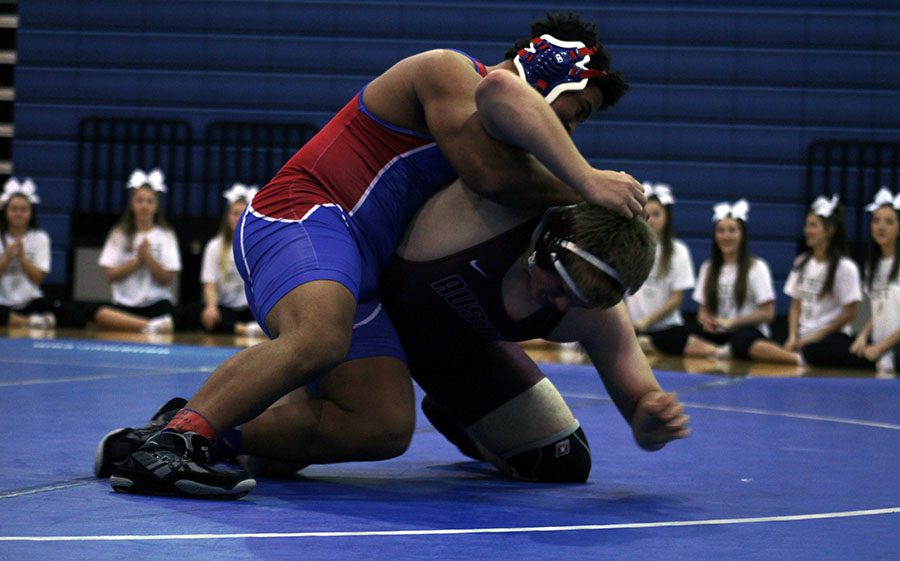 Crimson Scott
The varsity wrestling team competed in the district meet on February 10th and 11th and placed 4th.
"As a freshman I am very proud of myself that I am able to compete at the varsity level," Gassaway said. "I am very excited to wrestle in the the regional meet. We are a very a strong team and I am sure we will do well at regionals."
Senior Ricky Smith placed 1st in the 120 pound weight class and senior Zeke Garcia also placed 1st in the 220 pound weight class. Smith, Garcia, senior Gabe Warren, sophomore Lance Reed, sophomore Conrad Russell, and freshman Devin Gassaway all qualified for regionals.
"We need some work on staying focused and loose for the upcoming match," Smith said.
The wrestling team will compete in the regional tournament on February 17th and 18th in San Antonio at the Blossom Athletic Center.