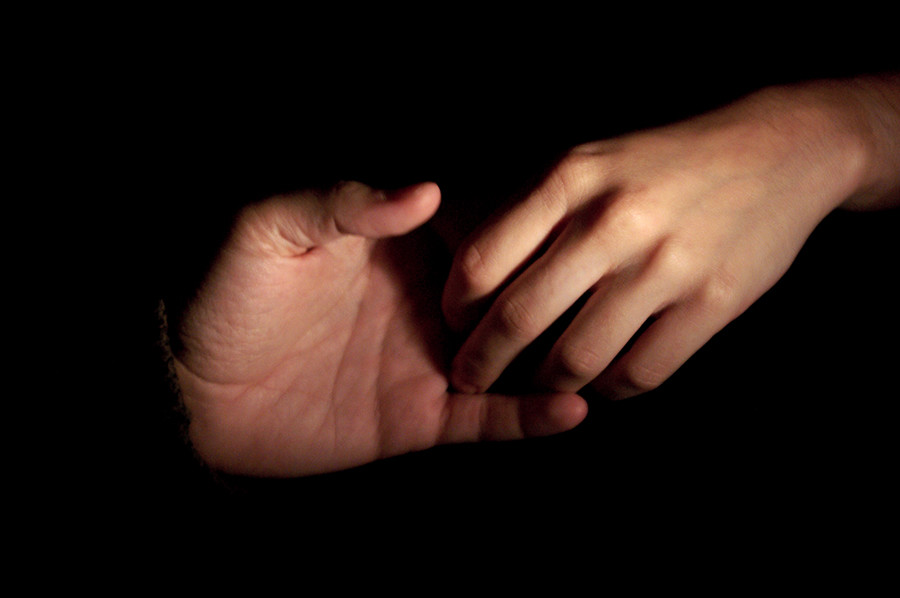 Josep Ma. Rosell via Flickr CC
Yells from the kitchen, burning soup from the hot stove, her door shut trying to hold back what was coming towards her, 14 year old Kaylynn Bradford woke up and had no idea what was in store for her that day.
About a year ago, Bradford heard the sound of her grandfather yelling " please don't leave us here" over and over again. She walked out of her safe bedroom to find her grandmother on the floor.
"I walked into the kitchen and saw my grandpa leaning over my grandma and yelling, I was worried and confused," Bradford said. "He got up with tears in his eyes and put his arm around me and said "I'm sorry, she's dead". I felt like my body was frozen. No words could come out of my mouth, my mind was racing so was my heart."
On December 27th, 2014, Brenda Lee's heart had stopped in the middle of her morning. Her husband Glen Bradford was the one to find her, lifeless on the ground. Adrenaline rushed over his body unable to say anything, then it hit him. His wife was dying alone the only thing that he knew to do was to break down and yell for her to come back. Bradford didn't know what to do, she stood there frozen and in shock with tears rushing over her eyes.
"Honestly I didn't believe that she was actually dead, like it didn't seem real, it had felt like I was trapped in a nightmare that I couldn't wake up from, and sometimes I still feel trapped," Bradford said. " I realized she was actually gone when she wasn't at our family gatherings or when I went to tell everyone goodnight. In the beginning I was super depressed, but I just tried to put a happy face on for my grandpa considering he was the one who lost the love of his life."
Almost a year of her nana being gone, Bradford has thought a lot about her life and how it's changed drastically. 
"I believe that there is a heaven and I know she's up there watching down on my family and I," Bradford said. "I believe that she is guiding me through life that way I can become a success. If I was able to see her one last time or hear her voice one last time I would tell her that I love her because I miss her so much, it was like losing my best friend the only person that really understands me."
It can be hard dealing with a passing from a loved one for some.
"I just wanted to shut everything and everyone out, but I knew I couldn't do that to my grandpa, I missed almost a month of school," Bradford said. " I just was tired of people asking me if I was okay, no, I wasn't okay at all my grandmother just died, and I didn't even get to say good bye, so no, I'm not okay, and I don't think I'll ever be 'okay' my best friend is gone."
Bradford knows she'll never see her nana in this lifetime again but she believes that she'll see her in another life.
"My nana is beautiful, caring, funny, loving, a cat lover, safe, outgoing and the glue of my family," Bradford said. "I'm trying hard to realize she's not coming back. I try to look at the positive side of things, and took this situation and realize it's made my family closer and me a better person, because I know now that we shouldn't take our lives for granted because it can all end in one heartbeat".