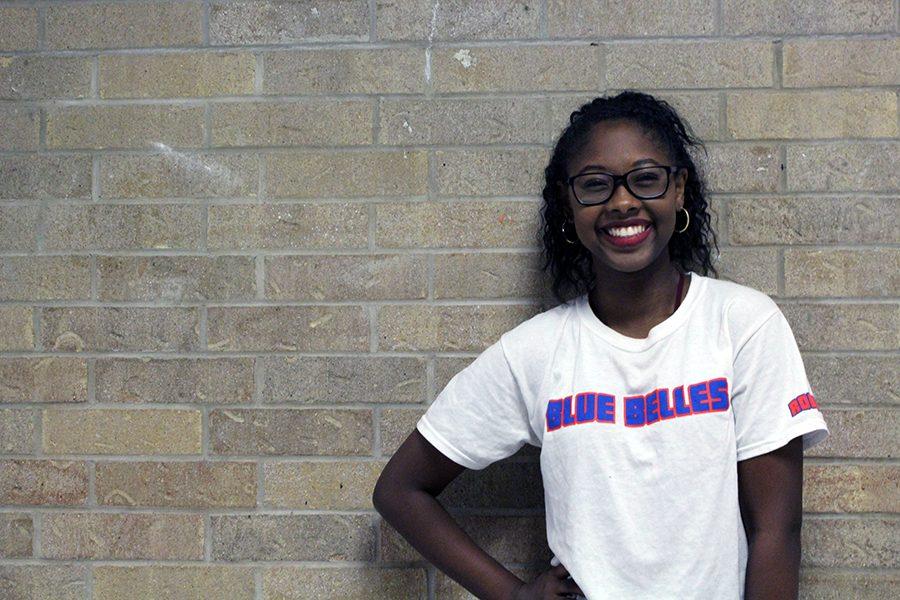 Amanda Nguyen
She goes to dance every day and gives her all in each move she makes. Even though sleep and her AP world history homework are calling her name, she continues to move. As she dances, all of her worries escape her body.
Ayanna Zachary started dancing when she was ten years old. Dancing just came natural to her. She loved it from the very beginning, and couldn't imagine what her life would be like without it.
"Dance has given me lots of experience and responsibility," sophomore Ayanna Zachary said. "It has given me great experiences as well as made me work harder for things that I want."
Zachary has traveled all around central Texas as well as places like California and Florida for dance competitions.
"Some of the experience that I've received from dancing is being able to travel for dance competitions and visit new places," Zachary said. "I am very lucky to be able to travel to all of these places because I know that a lot of girls don't have the same opportunities that I do."
For a future career, Zachary wants to go into sports medicine for college dance teams like the Dallas Cowboy cheerleaders.
"If I wasn't in dance I'd probably be in sports medicine and band," Zachary said. "Those would be my second choices if I didn't have dance."
Zachary's family and friends come to almost all of her performances to support and watch her dance.
"My family doesn't push me because they know how busy I get," Zachary said. "I really appreciate that they don't do that because it takes a lot of stress off my plate."
Zachary wasn't contempt with the mundane, and sought after something more.

"I really wanted to challenge myself by leaving what was normal for something different," Zachary said. "I was zoned to go to Vista Ridge, but I chose Leander because the Blue Belles to me were amazing. I decided to do dance because I wanted to be involved in something at school where I felt I could have a valuable contribution."