by Caio Jahara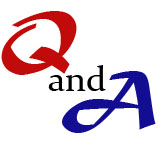 Name: Sarah Henni
Home country: Germany
Age: 15
Story continues below advertisement
 Brothers & Sisters:  One 18 years old brother.
 Language(s): German, English, French & French.
 Favorite native food: "Spätzle"
 Favorite American food: Cookies and Donuts
Favorite music/artists: I listen to every kind of music, but my favorites artists are Red Hot Chili Peppers and Lily Allen
 Favorite class at LHS: Spanish
 Favorite sport(s): Horseback riding
 Hobbies: Going shopping, meeting friends, reading magazines & books.
 How do you communicate back home, how often? I often write e-mails to my parents and we talk by phone once a week using Skype. I also chat with my friends in the internet.
 Have you joined any sports team? Did it help you to make new friends?
First I thought I wouldn't be able to join any sports because I'm not good at them, but I worked hard and joined the cross-country team and it's really helped me to make new friends.
 How are you dealing with the homesickness?
Homesickness is always a problem so I realized the best way to get over it is to get myself occupied as much as I can, but there is no way to not think about it, especially when I talk to my friends and my parents using the internet or the telephone.
 How are you adapting to the American Food?
I love to eat Fast Food, but I have to be careful or I'll get fat!