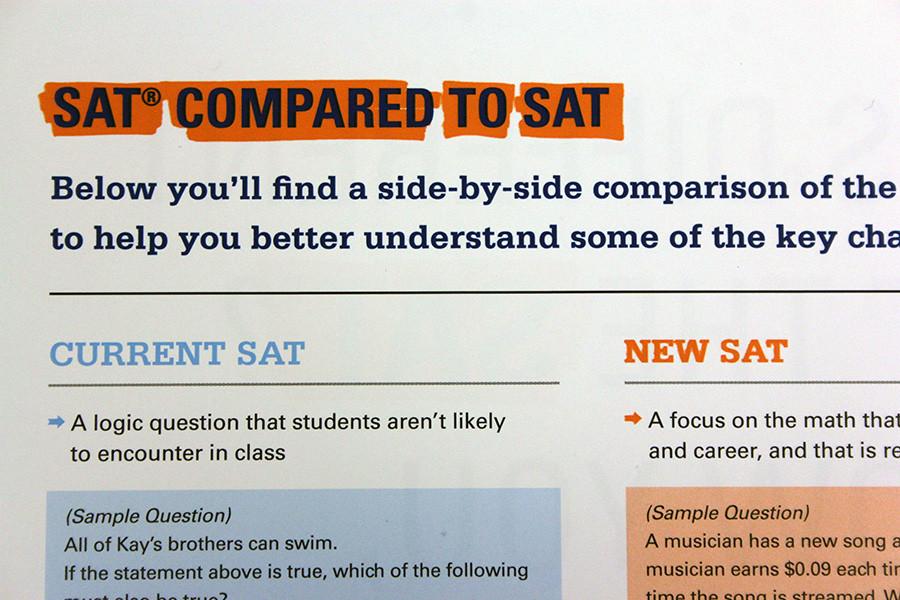 Austin Graham
The SAT that has been being taken for years now has gained some additions and revisions. The classes that will be more affected by this will be the current juniors and sophomores and all the ones below them, considering that seniors tend to take their SAT in the fall.

One of the changes is the scoring. The current SAT is scored on a scale of 600-2400, whereas the new one is on a 400-1600 scale. Also, on the new SAT students do not lose points for incorrect answers, they will only gain points for the answers they get correct.

Another change is that there is no required essay for it. The questions also have a new style. They will be more similar to what the students do in class and the vocabulary they tend to hear or use more often, unlike on the current SAT the vocab is unfamiliar to the students, stated by CollegeBoard.

There will also be free SAT practice on KhanAcademy. The first administration of the new PSAT will be this month. The last time the current SAT will be offered will be in January. For more information on the new SAT, check out either of the two links above.
Future SAT testing dates include: October 3rd, November 7th, December 5th, January 23rd, March 5th, May 7th and June 4th.