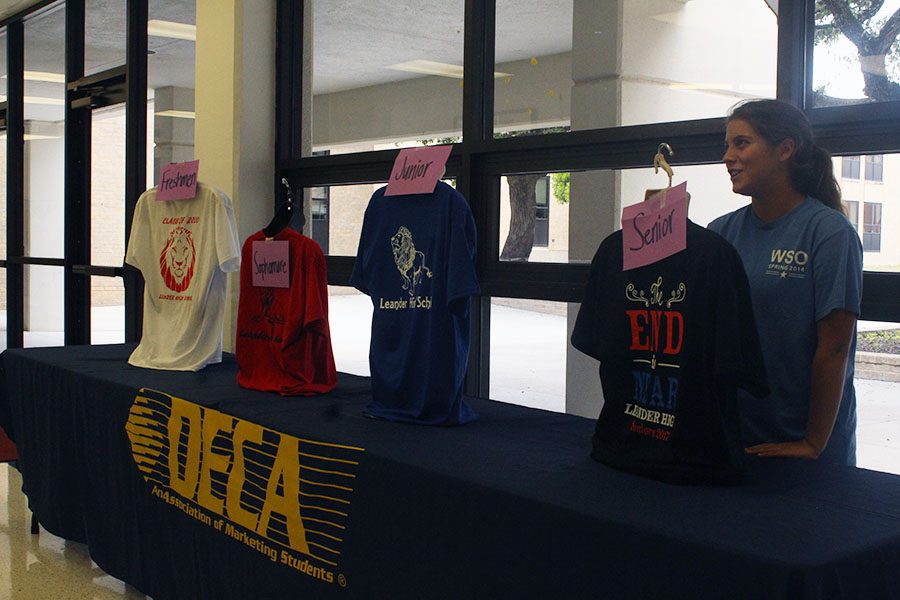 Austin Graham
The school store hosted by DECA has began selling their school famed cookies and class shirts. Each shirt is being sold for $15 and has sizes ranging from small to extra large. The shirts are being advertised at the entrance to the commons.
"We wanted people to recognize the shirts," senior Emilie Scanlon said. "As they walk by going to the cafeteria they can see what we're selling. It's a little harder for them to go down past the cafeteria[where the school store is located]."
The store is well stocked with over 200 shirts for each class and will be selling them all year. The store is also selling last years shirts for $10. They are well stocked on cookie dough and have plans to sell more face stickers for students to show school pride at games.
"We're hoping that it draws people into the store," senior Frances Venditte said. "We're hoping this year that the school store will raise more funds and support for DECA."