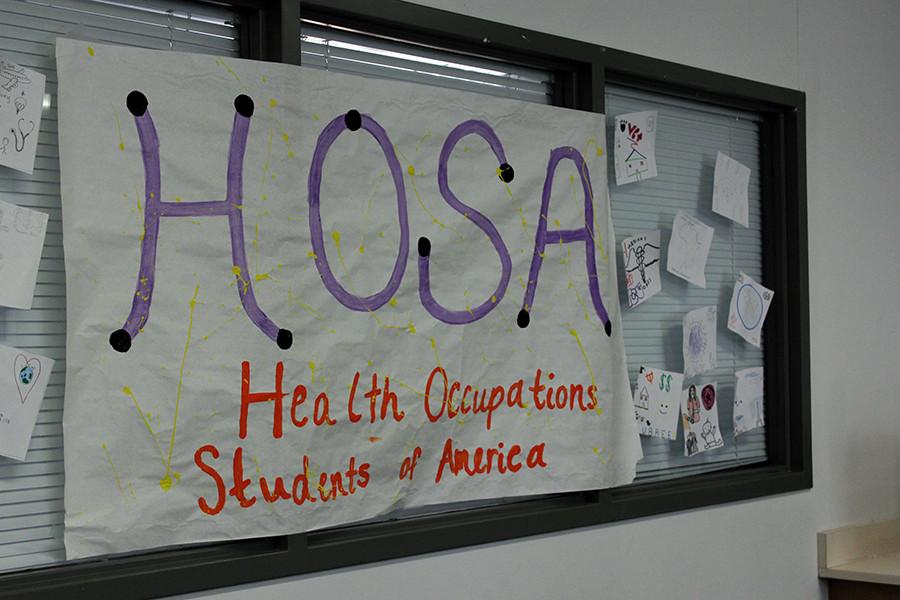 Austin Graham
HOSA has begun preparation for their annual blood drive. Since it is taking place in October, they have decided to go with a halloween centered title for it, the "Vein Drain".
"The Vein Drain is HOSA's way of giving back to the community by giving the students at LHS a chance to donate blood," HOSA reporter Kelli Niemeyer said. "Giving blood is an easy way to change someone's life and make a difference, and it's a great opportunity that our students are offered."
The blood drive will take place on October 19th. Participants were required to be at least 17 years of age and over 110 pounds. The participants are put in pairs of three into 15 minute time slots. They arrive, sign in, fill out information, get prepped and then donate. Afterwards they are required to stay for about 20 minutes and drink juice/soda or eat some snacks to get their blood pressure back up.

"The blood donated at the Vein Drain will go to a blood bank and be used for those who need a blood or organ transplant, heart surgery or have been in a car wreck," treasurer Crystal Norato said. "It's important to recognize that when people donate blood, they're possibly saving someone else's life."
The Vein Drain was set up through The Blood and Tissue Center of Central Texas. They are the exclusive blood provider of 39 Central Texas hospitals. They state that one donation can save up to three lives.
"By giving blood students are able to learn more about the importance of volunteering and helping out, or giving back, to their community," president Katie Pitchford said. "Lastly, studies show that those who begin donating when they're younger, are more likely to carry the practice throughout their lives."
HOSA's next meeting will be on October 24 in Ms.Hall's room, 2323.