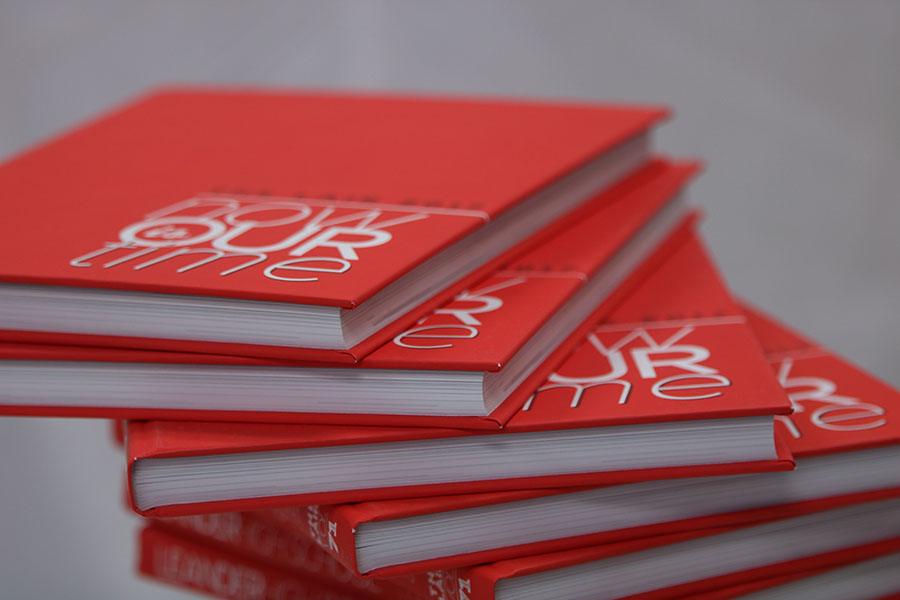 Kyle Gehman
The 2016/17 staff of The Lair was recognized last week as an NSPA All-American book. The book with the theme of 'now is our time' highlighted the year while capturing the life of students here.
"I loved the idea of [the theme], how since we joined 6A it was our time to shine and show the other schools what we're all about," junior Jack Johnson said. "Each page told a story about how it was someone's time to shine so it all worked really well together."
The staff won marks of distinction in essentials, coverage, writing and editing, design and photography.
"I am most proud of the fact that everyone on staff was able to pull together to make the book actually happen," copy editor senior Megan Marshall said. "We had lots of setbacks throughout the year, but in the end, the product came out as something we could all be happy with. I worked extremely hard on my spreads, as well as with the editing. I'm overall just glad that the effort I put in could be recognized by students, teachers, and NSPA alike."
The award was presented by the National Scholastic Press Association (NSPA); a national program who help promote student-led journalism across schools nationwide. The yearbook won the highest award given for yearbooks in critique, All-American with five marks of distinction. However, advisor Lindsey Alley has her eyes set on the number one award in a contest, the Pacemaker.
"It was such a honor to see that we were given the highest critique possible but we are hoping this will lead us into winning a Pacemaker," Alley said. "This is my first book I've ever worked on as an advisor so, it was very emotional for me. I almost cried when I got the news."
This year's book is titled 'Words' and is already up to order here. Books currently cost $60 which is the cheapest it will be all year.
"The concept for it is just that – words," Marshall said. "We're putting lots of focus towards the language around our school, specifically from the students, in order to make it even more personal to the classes and organizations."