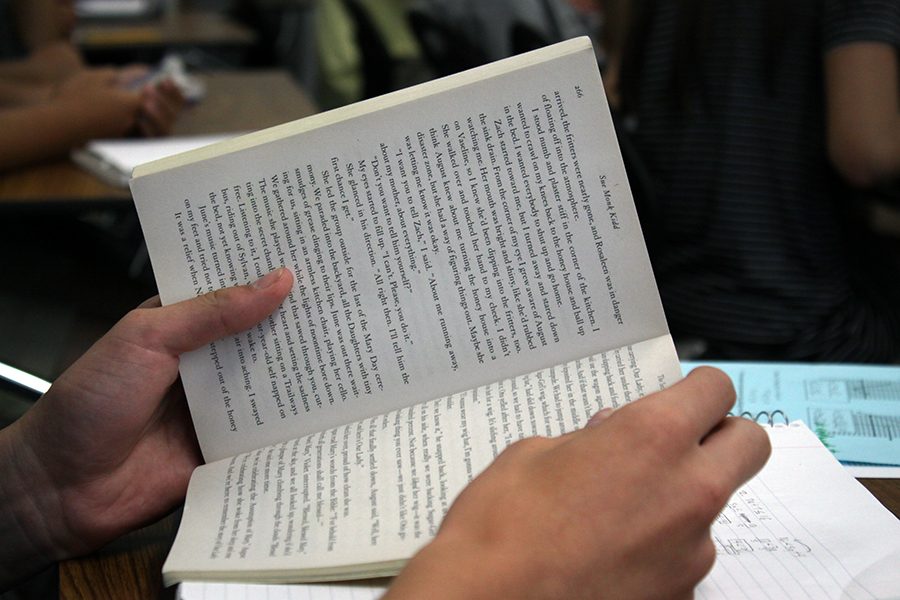 Bri Branscomb
The DEAR time is an initiative campaigned by the staff of the school in efforts to raise the literacy rates of the students, as the highest rate achieved last year was 68%. Every Thursday, students will be locked into their home Pride Time of that day and be required to read any novel of their choosing for the entire 35 minute duration. The only exception to this will be the Thursday of the last week of the six weeks, which will be unlocked for all students. 
"I would like every student to be at or above grade level [reading]," Dr. Tiffany Spicer said. "The more you read, the more you expand your mind, and expand your vocabulary. It makes you more marketable when you go out to apply for a job, or even just when you're taking a driving test."
Some students are excited by this, seeing it as an opportunity to get to read, which they often don't have time to do as a result of an extracurricular or homework.
"I think it's really helpful that we have this time to just sit down and read," sophomore Ellena Martinez said. "In our busy lives we don't get that time. Sometimes people need a push and structured time to get something accomplished."
Other students view the DEAR time through a more negative lens, seeing it instead as an obstruction to their ability to do their homework or to study, which is what they usually utilize Pride Time for.
"That's the time to do homework and to unwind," senior Carter Wiseman said. "If a student hates to read then you shouldn't make them, because then they'll hate it even more."
The DEAR time will be in effect every Thursday with the exception of the last Thursday in a six weeks, for the remainder of the school year. Students are expected to bring in novels of their choosing, and have any assignments that may be due that day done in advance so they do not depend on Pride Time to get them done. Students will not be allowed to participate in anything but read during this time, but can choose what type of material they will puruse.
"I think everyone should read because it makes us better communicators," sophomore Ariel O'Gwin said. "I think that reading is definitely valuable, but I shouldn't be forced to during a time that I use to complete my actual schoolwork."