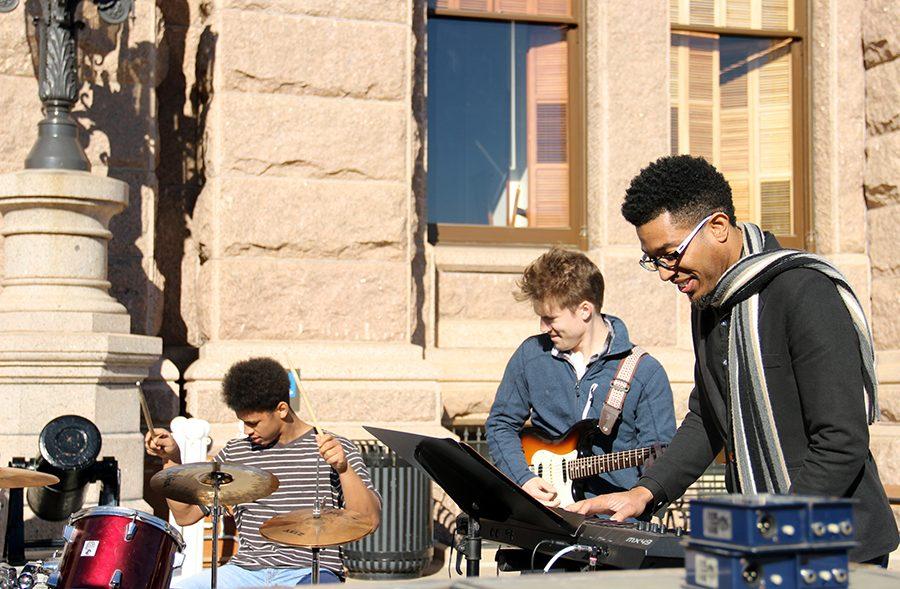 Kyle Gehman
Outside of the capitol Saturday, thousands of students, parents, seminaries and activists marched toward the state capitol building to rally behind pro-life in the March For Life campaign.
"We're very passionate about life and those who can't stand for it themselves seeing as unborn children are not able to," UTSA student Sabrina Gonzalez said. "Just the fact that abortion is murder and to stand up for that cause is the reason I'm here right now."
The rally was held on the 44th anniversary of the 1973 Supreme Court case, Roe v. Wade, that legalized abortion. Over 5,000 people were in attendance to support the pro-life viewpoint.
"You look at all the protests and things going on now are motivated out of fear, people are afraid of what the future holds," seminarian of the Diocese of Austin Kyle Nesrsta said. "But, we are here more out of hope, so there is much more of a joy here. We know how important this is and we are willing to fight for it in a more peaceful manner."
Many supporters carried signs, chanted cries against pro-choice and handed out fliers informing people of their cause. Due to promises to support pro-life by the Trump Administration, many felt hopeful for change.
"I'm hopeful for the change that is coming because I feel that laws should be in place protecting those who don't have a voice," junior Jordyn Farrar said. "Just as so many are fighting for their individual rights as human beings, we should also fight for human beings who have yet to be born."