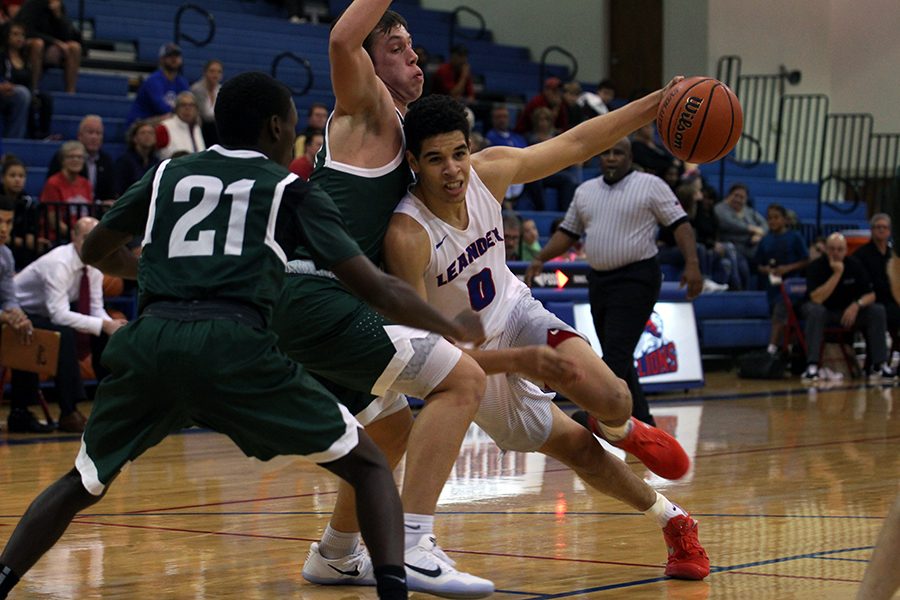 Dylan Hanna
The Lions lost against the Vista Ridge Rangers in overtime 62-59 on January 27, then fell to the Vandegrift Vipers 41-37.
"We kept our composure and kept fighting throughout the game," senior Cody Bayer said. "However, we were not defending and rebounding well throughout the game."
The team tied against the Rangers but failed to defeat them in overtime. Senior Kobe Thompson's work helped the team gain the lead in the fourth quarter, according to the players. When the Lions played the Vipers, the Vipers managed to score 16 points in the final quarter, giving them the win, despite the Lions leading in the third quarter. 
"It was fun to be in another close game with [the Vipers], but we did blow a big lead against them that we wish we had back," senior Chase Cotton said. "The crowds were very big and enthusiastic and they helped us stay in those close games."
The team will play the Hays Rebels next on February 3 in a 7:30 away game at Hays High School.