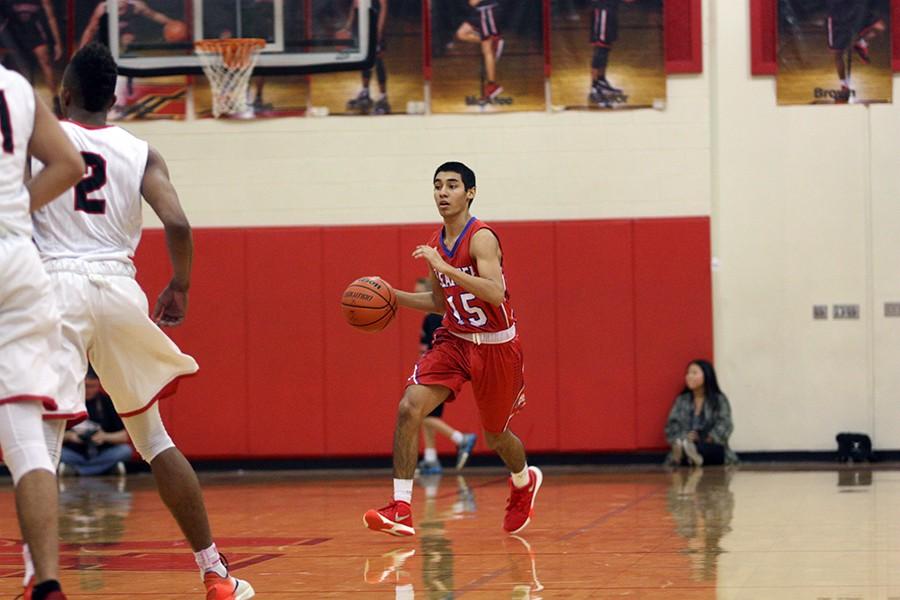 Jack Densmore
The Lions fell to the Vista Ridge Rangers Friday night 51-65 at Vista Ridge. They will not go to playoffs this year due to a Georgetown win.
"I think overall we did alight," senior David Bonner said. "We obviously didn't achieve what we wanted which was to get to playoffs but I think our overall performance was good."
The Lions stayed within range of the Rangers in the first half. In the first quarter, the Lions were down 13-17, and in the second quarter, they were down 27-32. 
"We got it done on defense in the first half and kept them off the boards," junior Chase Cotton said.
The second half escaped the Lions as they were down 35-47. Then, the Rangers took the win in the final quarter. Next, the Lions host Dripping Springs for senior night.
"We stick together as a team, try to stay focused, and execute offensively," Bonner said.