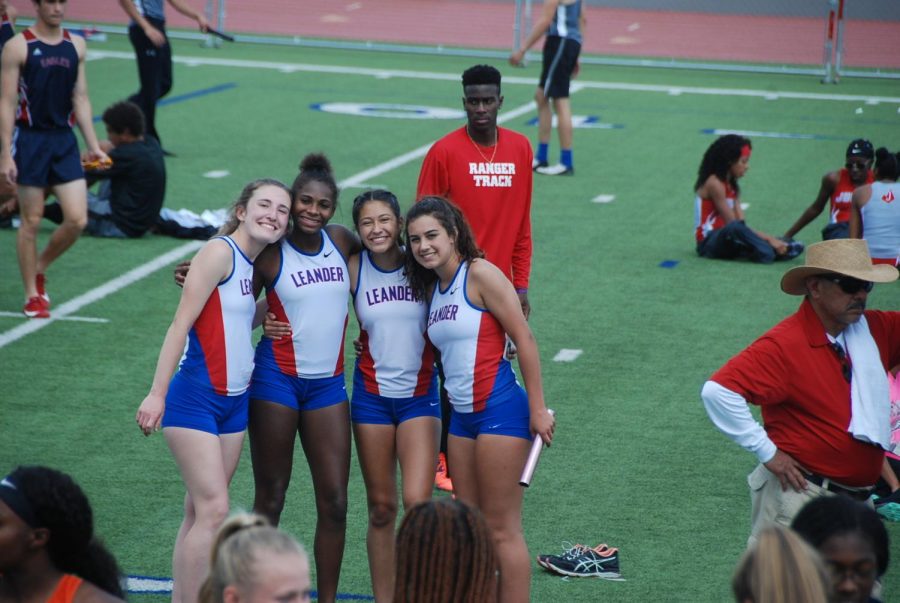 On Friday, April 27, in San Antonio Leander Lions competed varsity athletes, finishing the season in two relay events, but placing in two individual events.
"The regional track meet went very well," junior Elizabeth Roca said. "It was the most nerve wracking experience. I've been nervous before, but this was completely different, because if I didn't advance, then it would all be over."
For the girls, sophomore Elizabeth Roca placed 2nd in the open 400 meters and is advancing to state. Juniors Emily Irlbeck and Annadyne Salisbury, senior Nicole Schwalbach, and Roca placed 5th in the 4×400. The 4×100 team finished 10th in the preliminary round, so they were unable to compete in finals.
"Our team did very well, and we are so tight, so it makes our success as a team that much better," Irlbeck said. "I never expected that I would be on the 4×400 team that would go all the way to finals in regionals."
For the boys, senior Gavin Davis won 1st place, taking the title of the regional champion in the 400 meter and bringing him to state.
"All in all, I am honored to be going to state this year and humbled because I honestly didn't expect to make it this far until at least next year," Roca said.
Davis and Roca will be competing in the state meet on May 11th and 12th at the University of Texas.