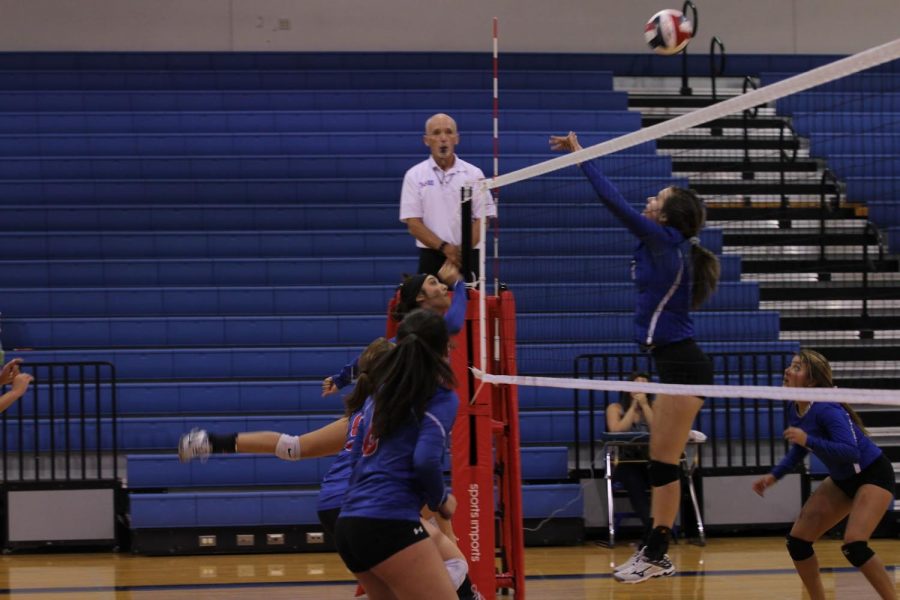 Amanda Nguyen
The varsity volleyball team went against Westlake high school on October 10, losing 21-25. They were also defeated by Vandegrift last Friday and lost 20-25.
"We didn't start off very strong," senior Madison Berglund said. "But we really improved throughout the game and were so competitive against the other team."
The lion's first set against Westlake ended with a score of 15-25. They also fell short in the next set losing against Westlake 16-25. The third set ended with a score of 21-25, making it an overall loss for the team.
"I think we need to improve in keeping the momentum on our side," senior Busi Banda said. "We also need to work on going over runs of points and serve receive."
In the game against Vandegrift, the varsity team's first set ended with a score of 20-25. The second set ended 16-25 to the vipers, but also lost the third set with a final score of 31-33. The girls then ended the game with another loss of 20-25.
"We honestly played so well and tough against the other team, especially since they're one of the best teams in our district," senior Skyllar Duncan said. "There were just a few times where we needed to be more mentally tough and not make little errors."
The team will face against Lake Travis at home next Tuesday, October 17 at 6:30.