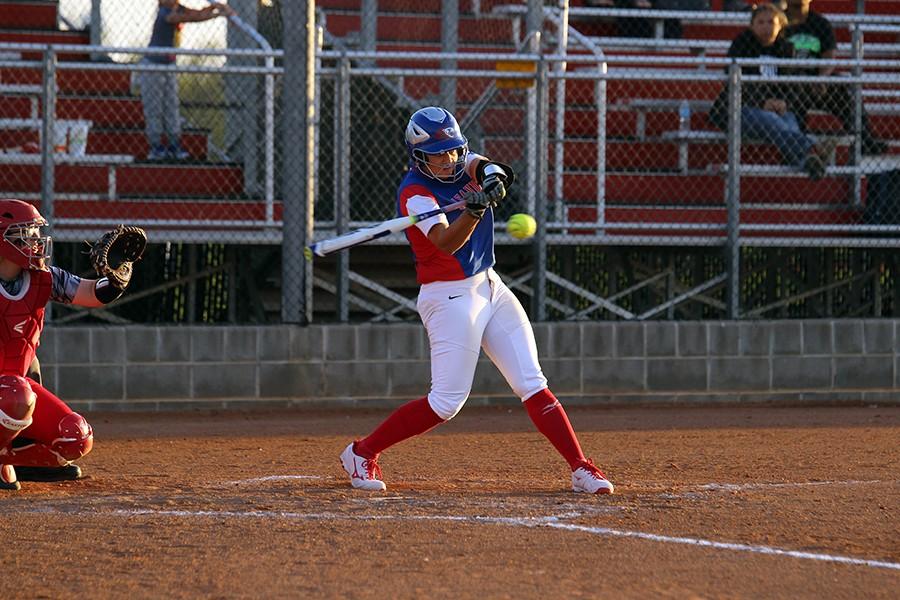 Jack Densmore
The Lady Lions faced their first loss in district play yesterday against the East View Lady Patriots. Senior Hailey MacKay and junior Haley Henderson both hit doubles during the game. MacKay and Henderson also scored the two runs for the Lady Lions in the game.
"We didn't show up to win and we didn't have the same amount of energy that we usually have," senior Gabby Walton said. "We lacked confidence at the plate and made some errors on defense. We just need to believe that we are capable of scoring early and polish up our defense."
East View jumped ahead in the game scoring three runs in the second inning. The Lady Lions answered back with MacKay hitting a single, and also scoring in the third inning. In the fourth, Henderson hit a double, but the Lady Lions didn't score. At the end of the fourth inning, the Lady Lions were down 1-3. In the fifth inning, East View scored again to bring their lead to 1-4. After a home run by East View, Henderson scored the final run of the game. The final score of the game was 2-5. 
"We need to have better defense," MacKay said. "We need to execute with runners in scoring position, we need to get ahead of batters on the mound and we have to execute our bunts. We just need to be better on all fronts honestly."
Next, the Lady Lions host Vista Ridge tomorrow at 7.