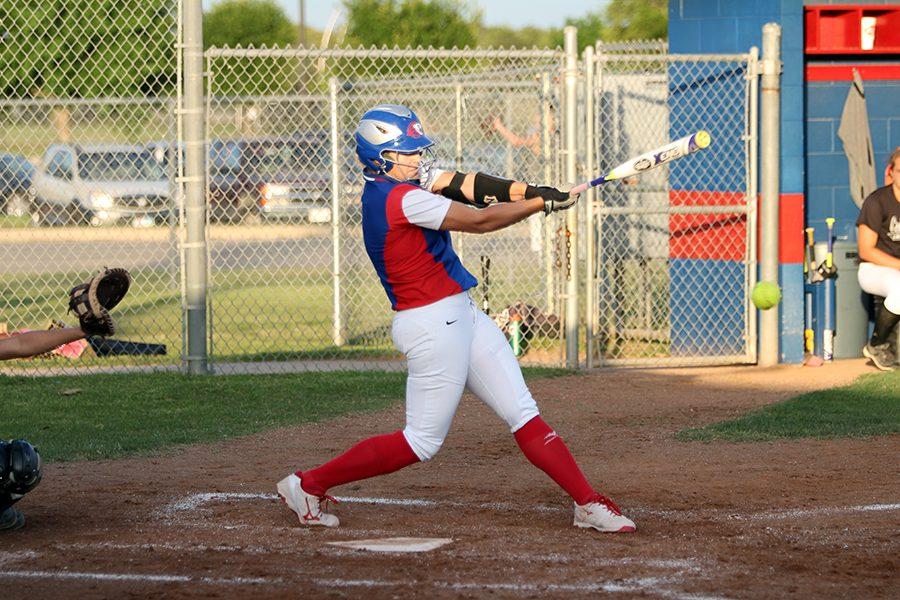 Jack Densmore
Senior Hailey MacKay hit a grand slam in the win against East View last Friday night. The varsity softball team won 9-3 in their rematch against the Lady Patriots.
"I was so happy that I could step up big against East View because that was a huge game for us in terms of making playoffs and I feel like I'm back on track at the plate now," MacKay said.
After the first two innings, the game was tied 2-2 after MacKay registered two RBIs. Then, senior Gabby Walton hit a double, which also got her an RBI. Junior Katie Hickam then hit a single which led to Walton scoring, bringing the score up 4-2. Later in the game, sophomore Emily Walton got to third base after freshman Haley Henderson hit a single. After junior Abbey Orlich walked, G. Walton helped her sister score a run by hitting a single getting the RBI. All of this led up to MacKay's grand slam which jumped the score to 9-3. 
"We saw the ball very well and strung together base hits (with the exception of Hailey who dropped bombs all night long)," G. Walton said. "I know for me, I just had to envision being successful and hit good pitches."
Next the Lady Lions travel to Vista Ridge tonight at 7, as long as the rain holds up.