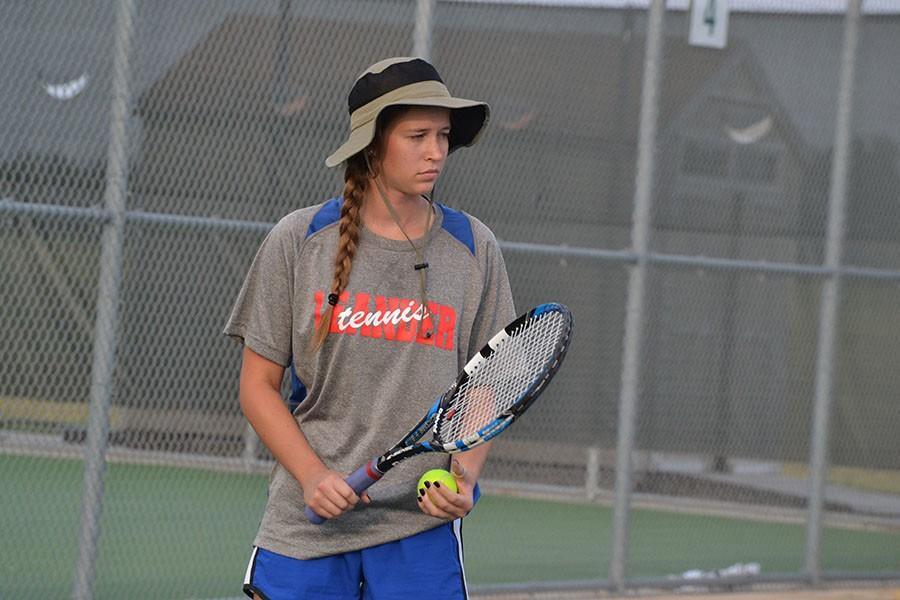 Lauren Pohl
The tennis team lost a hard fought game against Killeen with a score of 3-7. Doubles partner of senior Ricky Costa, senior Russell Thomas explained the situation of the game.
"We knew it was going to be a close game by watching them play singles," Thomas said. "We strategized to get balls in and to not overpower shots."
Even with him getting an altogether score of 10-8, he still thinks he needs to improve for the next game.
"Probably [need to improve] serves," Thomas said. "[I] double faulted some and need to put more power on them."
Some players, like senior Madison Flesner, think that they improved this match. She received an overall score of 8-6.
"I think I played more consistently than I have in the past," Flesner said.
She described her overall evolution through this year. 
"I got a lot better over the past few months," Flesner said. "I feel like tennis is the sport you have to know how to rally to have fun."
Tomorrow the tennis team will be taking part in the Westwood Tournament at 8:00.