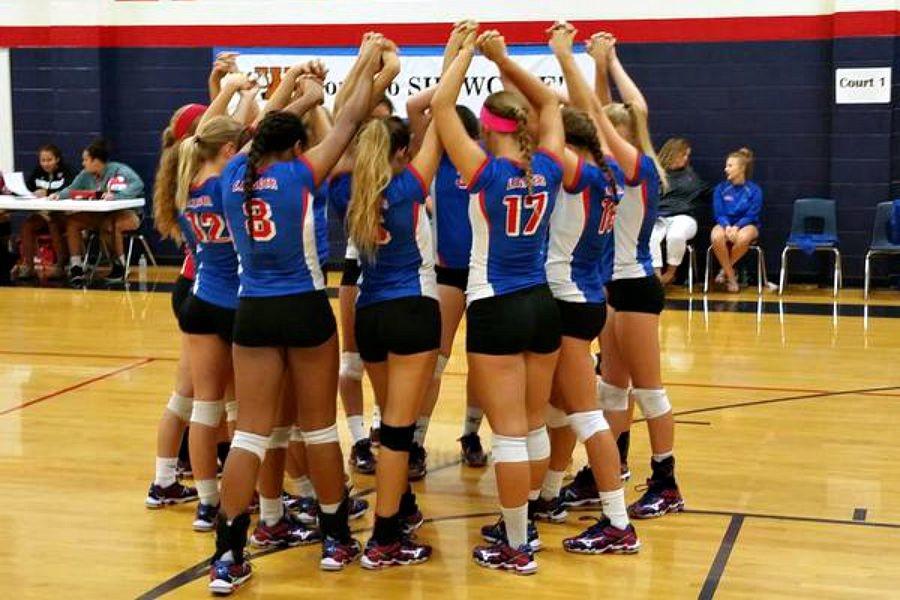 Greg Resa
The Lady Lions varsity team suffered two losses against Round Rock and Hyde Park this past weekend on the first day of their tournament. Their scores went up the next two days of the tournament, which helped them end up winning the championship game of the tournament.
"We struggled the first day," junior Jess Ross said. "The second day we fought hard earning top speed in the bronze and going undefeated the third day. This season is going to be amazing."
The ladies played two matches their first day. On the first day they played against the two teams mentioned above, which they both turned out defeated in.
"Even though we lost," junior Murphy Curry said, "we played hard and worked more as a team throughout the day."
In difference with the beginning, the lady lions came out on the top after the tournament was over beating Ellison winning 2/2 sets, Hardin Jefferson winning 2/3 sets, Del Valle winning 2/3 sets and Florence winning 2/3 sets.
"The losses the first day definitely pushed the team to work harder," junior Lindsey Resa said. "It felt really good ending and it's always fun because we have such a close team win or lose."
The Lady Lions following game was against Pflugerville Tuesday, August 18th, which ended with three out of the four teams loosing. Their next tournament will be August 20-22 at the New Braunfels Fraulein Volleyfest with all teams competing.