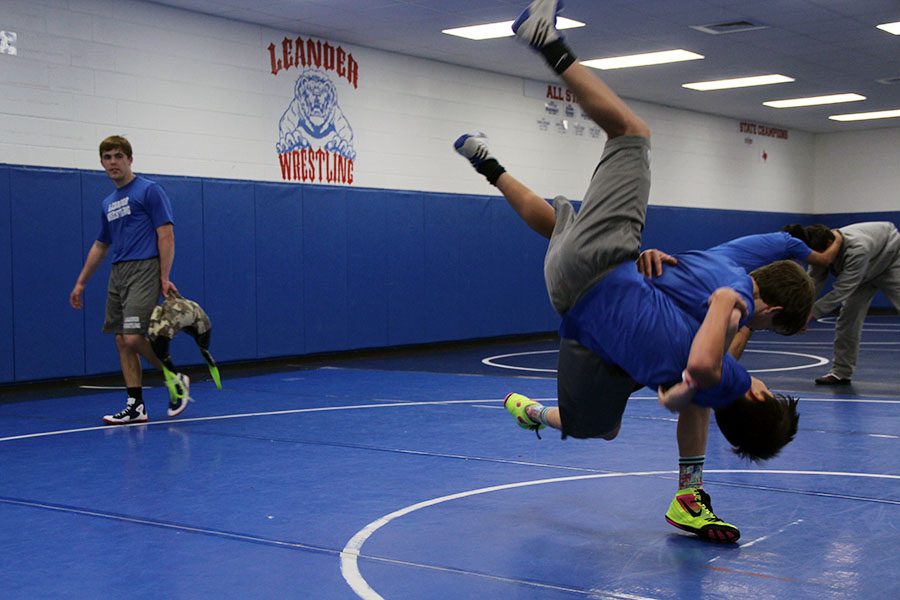 Kyle Gehman
In the first meet of the year, the Lion wrestling team placed third in the Capital Classic tournament.
"We made a huge improvement in our standings in this year's tournament versus last year," head coach Adam Mclain said. "Last year we finished twenty-fourth overall. This year we finished third. I am happy with where we are mentally and physically at this early part of the season."
The standout wrestlers at the tournament were sophomore John Geiger (5-1) and senior Alex McGill (5-1) with third place and senior Ricky Smith (3-2) and sophomore Conrad Russell (3-2) with fourth place.
"In the first tournament I just wrestled to the best of my ability and in the semifinals I faced a kid that I've wrestled with since I was little," Geiger said. "We went in the fourth overtime and it was a great match for me. I am not happy with third and I still need to improve overall but, it was a decent showing."
The Lions will compete next at McNeil High School for the McNeil/Eastview Tri-Meet starting at 5:30 p.m on Wednesday, Dec. 30.
"We want to compete for a district championship. That is a goal every year, and we are excited to test our skill in our new district," coach Mclain said. "We also want to qualify as many kids as possible for the State Tournament in February."