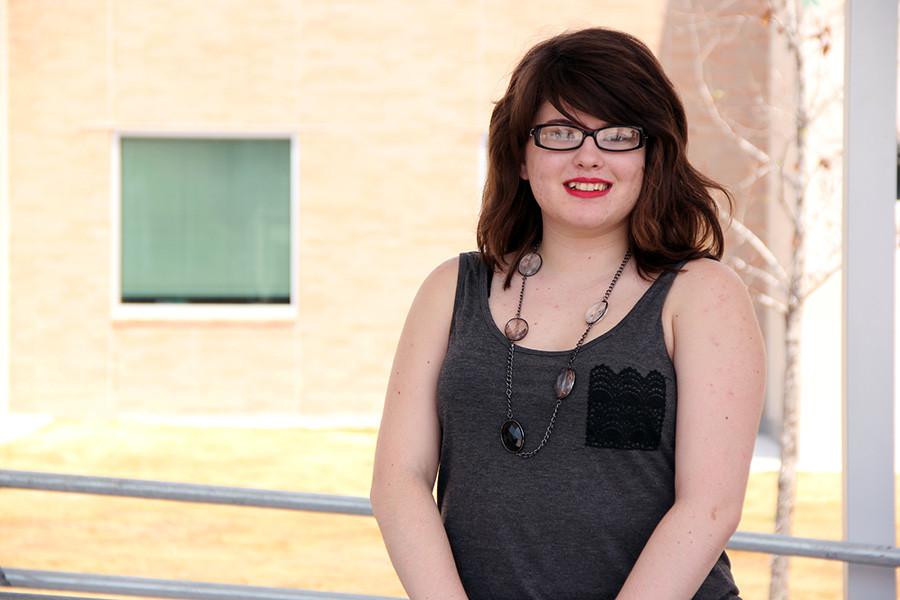 My name is Gigi, and it's not my real name, just a nickname. My family is a mix of peace loving hippies, non-strict carefree parenting, over-mommying and punk rock 90's grunge with guns and liberal values thrown in.
When I was little my favorite outfits were the dresses you wore to Sunday on special days with the frills and lace, Mary Jane's, and the white socks with the frills at the end. If not I would throw a tantrum and refuse to get dressed.
I am a messy person and the title of a book about me would be called
A Peek in the Mind of a Spaz and a Serial Procrastinator
.
When I am happiest is when I am in a small space alone with my laptop to write or read on. I have always wanted to be an author when I grow up and if I were to tell you all the titles of the books on my bedside right now… there would be too many.
My favorite quote is one by Cyril Connolly; "Better to write for yourself and have no public then write for the public and have no self."
I take that to heart when I write because I write something I can always be proud of no matter how small or trivial.
Gigi Allen, Staff Writer
Nov 30, 2016

Book Club reads The Girl on the Train

(Story)

Nov 11, 2016
Nov 09, 2016

Running at regionals

(Story)

Oct 24, 2016

Scribbling online

(Story)

Oct 14, 2016

Understanding the nominees

(Story)

Oct 12, 2016

Varsity and JV runners speed up

(Story)

Oct 05, 2016

To say or not to say the Pledge of Allegiance

(Story/Media)

Oct 03, 2016

A new tradition

(Story/Media)

Sep 23, 2016

Heat wave at Islander Splash

(Story)

Sep 16, 2016

Applying for college

(Story/Media)

Sep 07, 2016

Dr. Spicer's new blog

(Story)

Aug 31, 2016
May 27, 2016

Skills in the USA

(Story)

May 16, 2016

Senior Feature: Taylor Cameron

(Story/Media)

May 10, 2016

Number of student aides to decrease

(Story/Media)

Apr 21, 2016

Clothing Store Review: Fairy Godmother

(Story)

Apr 19, 2016

National Poetry Month: My Star Altair

(Story)

Apr 13, 2016

Sugar and Pumpkin Spice

(Story)

Apr 13, 2016

The final chapter

(Story/Media)

Mar 24, 2016

Varsity wins third

(Media)

Mar 11, 2016
Mar 04, 2016
Mar 02, 2016
Feb 19, 2016
Feb 19, 2016

Water's natural taste

(Story/Media)

Feb 06, 2016

"This is not KFC"

(Story)

Feb 03, 2016

Battle of the grades

(Story/Media)

Feb 01, 2016

Principal drops the mic at Gala

(Story/Media)

Jan 22, 2016

New winter dance announced by Project Grad

(Story)

Dec 16, 2015

JV Girls take on Vista Ridge, Dripping Springs

(Story)

Dec 09, 2015

JV Girls' basketball tips off the season

(Story)

Dec 04, 2015

Book Club reads 'The Maze Runner'

(Story/Media)

Nov 13, 2015

Running through the mud

(Story)

Nov 13, 2015

Two juniors selected as semi-finalists in annual PEC essay contest

(Story/Media)

Nov 11, 2015

Cafeteria carts in food for kids

(Story)

Nov 09, 2015

Culinary has pesky problem

(Story/Media)

Nov 03, 2015

Library shakes it up

(Story/Media)

Nov 02, 2015

Seniors Coe, Crone qualify for state

(Story)

Oct 22, 2015

Plan don't panic

(Story/Media)

Oct 22, 2015

Seniors Coe, Crone advance to Regionals

(Story)

Oct 20, 2015

Napkin stains

(Story/Media)

Oct 12, 2015

Restaurant Review: Farm to Fork

(Story)

Oct 12, 2015

Latin Club prepares for JCL

(Story/Media)

Oct 09, 2015

Crone races past own school record

(Story)

Oct 07, 2015

Cross country makes a 'splash' at invitationals

(Story)

Oct 02, 2015

JV teams represent cross country at Cedar Park

(Story)

Sep 28, 2015
Sep 25, 2015

Early bird gets the book worms

(Story/Media)

Sep 15, 2015

Cross country girls defend winning streak at Liberty Hill

(Story)

Sep 13, 2015

Varsity cross country teams take home wins at Burnet Relays

(Story)

Sep 06, 2015

Ten excuses that do not work

(Story)

Sep 04, 2015

A look at Open House

(Story/Media)

Aug 22, 2015

The girls to catch

(Story)

Jul 15, 2015

Let me tell you

(Story/Media)

Jun 06, 2015

Stepping up to the plate

(Story)

Jun 03, 2015

A mad adventure with 'Mad Max'

(Story)

May 15, 2015

An immortal truth in Age of Adaline

(Story)

May 12, 2015

Bruises in the mirror

(Story/Media)

May 06, 2015

Top 10 plants for your garden

(Story)

Apr 30, 2015

ROTC takes a field trip

(Story)

Apr 13, 2015

Choir springs out with upcoming performances

(Story)

Apr 13, 2015
Apr 09, 2015

Zombies go modern

(Story)

Apr 02, 2015

Benefits of chiropractors

(Story)

Mar 26, 2015

Spring Break fashion week

(Story)

Mar 25, 2015

Texting ban in Texas

(Story)

Mar 25, 2015

Divergent series: Insurgent review

(Story)

Mar 19, 2015

Disney remakes Cinderella

(Story)

Mar 12, 2015

Ferguson police officers shot

(Story)

Feb 26, 2015

Update on the progress of Bagdad's sidewalks

(Story)

Feb 25, 2015

Addictive aa app on the rise

(Story/Media)

Feb 24, 2015

Advice columns helpful not hurtful

(Story/Media)

Feb 18, 2015

First-ever Show Choir holds auditions

(Story)

Feb 15, 2015

The truth on part time jobs

(Story/Media)

Feb 12, 2015

Jordan responds to ISIS attack on fighter pilot

(Story)

Feb 12, 2015

Mane Man revamped, ready for showtime

(Story)

Jan 21, 2015

Priorities in place

(Story)

Jan 21, 2015

Reactivating the GSA Club requires planning, preparation

(Story)

Jan 11, 2015

Texas Shuts Down State Schools

(Story)

Jan 09, 2015

Texas should hire more teachers to fix overcrowding

(Story/Media)

Jan 09, 2015

Earthquakes in Dallas; Could it be Fracking

(Story)