Loading ...
Follow us on Twitter @LHSROAR
Working her tail off to work with tails
September 29, 2017
She is an officer in FFA, works at the New Hope Animal Hospital, and is raising a...
April 12, 2017
Learning about the science of love, how culture affects decision making, and how...
February 1, 2017
The Youth and Government team competed this past weekend in the 70th annual YMCA...
Choir has successful winter concert
December 12, 2016
On December 1, 2016, choir hosted their annual winter concert at 7:00 p.m in the...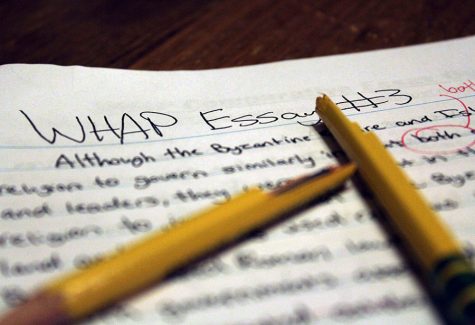 by Kyle Gehman, Editor-In-Chief
December 13, 2017 • Comments closed
Picasso once said, "All children are born artists. The problem is to remain an artist as we grow up." Today this is more relevant than ever as the educational system that kids are in, teaches them out of creativity. In today's age, people are being increasingly replaced by robots and computers...
The nutty history of peanut butter
November 13, 2017
For a long time, peanut butter has been a staple of world cultures and food. We use peanut butter for hundreds of things in our daily lives (unless you're...
May 19, 2017
AP World History is a challenging academic class that analyzes human culture and society over time. It's an opportunity for students to take a special...
February 28, 2018
January 24, 2018
December 11, 2017