Top 5 movies and albums of 2016
A list of some of the best productions of the past year
2016 was a year of many things. Many of those things were favorable, but it was a great year for pop-culture and media. Even though some were disappointed, we finally heard from Frank Ocean, we got a new Star Wars film and a lot more.

Top 5 albums of 2016
*In no particular order.

5. "Blonde" – Frank Ocean

After four years of waiting, fans were finally met with an album that didn't equate to "Channel Orange," but was still a great album. The album opens with "Nikes," "Ivy," and "Pink + White," a series of some of the most relaxing and chill music Frank has made. Frank went to his roots putting in clips of his mother talking to him in "Be Yourself," similar to what he did in "Channel Orange," which is always great to see an artist caring about their mother. We hear his vocals expressed in "White Ferrari" and hear his creative abilities in "Skyline To." This is a great album to listen to after a stressful day.

4. "Home of the Strange" – Young the Giant

YTG is another band that is starting to blow up after their release of this album. In the past, they have had one or two mainstream songs from their albums, but this album blew it out of the water with tracks like "Something To Believe in," "Silvertongue," and "Amerika." The album has a variety of feels for each of it's songs with "Mr. Know-It-All" having a slightly more upbeat and almost electronic-rock feel. "Art Exhibit" has a more calm, love-song feel with flowy vocal and sweet acoustic. The album is great for personal listening and social listening.

3. "4 Your Eyez Only" – J. Cole

Cole has always been one to speak out about things going on in society, which is the theme of this album. The album focuses on a fictional (debated) character named James being a black male growing up and being faced with crime, peer pressure, racial prejudices, but moving past it to fall in love and start a family. The album is to James' daughter after he has passed away. The album is a mix of dreamy vocals, smooth synth, and hard beats. "She's Mine Pt. 1" and "She's Mine Pt. 2" talk about falling in love/opening up, and having a child. The title track "4 Your Eyez Only" opens with a jazz feel and flips to a simple beat and sums up the message of Cole's album, the message to James' daughter.

2. "Coloring Book" – Chance the Rapper

Chance always makes great music, and this album didn't disappoint. The album is hopeful and inspiring with cheery songs that make listeners want to dance. The opening song is "All We Got" featuring Chance's new friend Kanye West and the Chicago Children's Choir. The song is talking about music as a release and being the only thing he has. The album has a gospel and spiritual vibe, as it was part of the spiritual rap and hip hop movement that happened recently with famous artist's opening up about Christianity. "Angels" was one of the first singles released for this album. It talks about angels watching over his home city of Chicago. Some other great jams off this album are "Blessings," "Juke Jam," and "Mixtape."

1. "True Sadness" – The Avett Brothers

This album was a bit experimental for the brothers of growing fame. The album has their traditional banjo playing and heart warming harmonies, but songs like "Satan Pulls The Strings," "You Are Mine," and "Ain't No Man" are new approaches to music for them, and they did it well. Songs such as "I Wish I Was," and "Smithsonian" are more of the original style that we know and love. The album as a whole was a masterpiece discussing the true sadness we all face in life.

Top 5 movies of 2016
*In no particular order.

5. Sausage Party

This movie was like a Toy Story, but for adults, and with innapropriate food, really, really, inappropriate food. The idea for the movie was a supermarket where all of the food was personified, and saw humans as gods. All they wanted with their lives was to be chosen, but they find soon out it may not be all it's lived up to be. This movie came from what some would believe to be the god of inappropriate, Seth Rogen, and a cast of outstandingly comical people such as Jonah Hill, Kristen Wiig, Michael Cera and more. It was a great experience and hopefully created a new genre of movie for adults.

4. Rogue One: A Star Wars Story

This movie was done spectacularly and was a great filler of information to the series. The main cast portrayed their characters very well. The movie paid it's tithes to the originals by including original footage of squadron leaders, making a reference to Obi-Wan Kenobi and including characters and droids from the originals. You can read our review of it here. 

3. Collateral Beauty

Anytime Will Smith stars in a movie like this, it's bound to be great. It follows the life of a famous advertiser after he loses his daughter. His best friends become concerned for his well-being, and try to help him out. This movie was made for the emotionally intellectual and was a true story of love, death and time. It wasn't another sappy or romantic movie. The movie did amazing at hiding it's plot twist and making it powerful. It may have received bad reviews from critics, but they hate everything anyways.  

2. Zootopia

Another great animated film, but instead of being just for adults like Sausage Party was, this was for both adults and children. This movie showed just how destructive prejudice and discrimination can be. It also taught us how wrong judging is, even if it's judging that a bunny can't enforce the law or be strong. The movie had amazing comedic elements as well as emotional. Having Tommy Chong voice a hippie, meditative yak and the reference to the Godfather was great. It was just an amazing movie overall leaving viewers inspired.

1. Kubo and the Two Strings

Probably one of the best stop-motion projects to ever be produced, this movie told a great story. It was a fantastic piece of work stirring up emotions in the audience. The story is about a boy, Kubo, who is magically talented in the art of origami by using his instrument. He is sent on a journey and discovers his immense powers, meets some interesting characters and fights some great battles.
About the Writer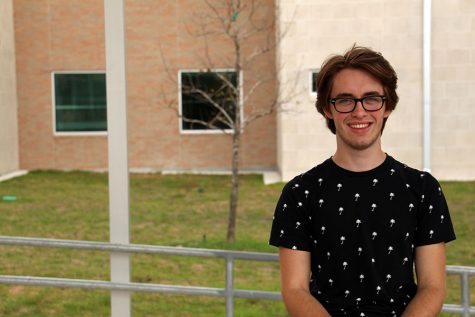 Austin Graham, Assistant Editor
My name is Austin Graham and this is my third year to be on the staff of The Roar and my second year as the Assistant Editor. I love dogs more than anything...