Dance – An Article by Featured Columnist Madison Marchegiano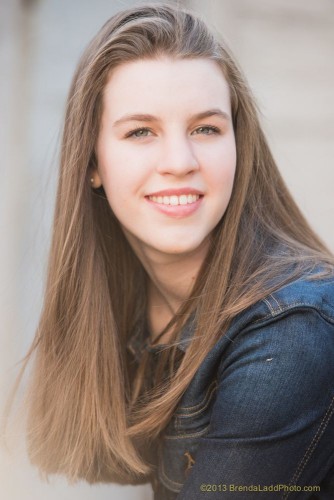 Dance like there's no tomorrow. Be who you want to be. Dream what you want to be.
Lori Marchegiano remembers dancing around her small house constantly when she was little.
"I begged my mother to sign me up for dance lessons," Marchegiano said. "I still remember getting my first pair of ballet and tap shoes, and my adorable pink patent shoe box."
Lori Marchegiano was a typical young girl who had a passion for dance. She first became interested in dance when she was five years old. She would dance anywhere she could and would attend classes several hours a week.
"Dance was always a way for me just to get away from all my stress. When I danced I wasn't thinking about anything but how I felt, the movement, and the next step." Marchegiano said. "I wish I could go back to those days when I could go to the studio for hours before my class even started. I would dance in the open studio next door, work on my routines, or choreograph a new one. I miss that."
Marchegiano loved different styles of dance so it was hard for her to choose a favorite, but ballet helped her with many aspects of dance, including technique.
"I love all styles but I guess I would have to say ballet. To me it is the foundation for all styles of dance!" Marchegiano said.
The dance studio was also like a second home for Marchegiano. She would spend hours there before and after class.
"A dance studio is and always will be my favorite place to dance," Marchegiano said. "There is something about a large room, expansive floor, and an endless wall of mirrors with a ballet bar that just makes me want to dance!"
Marchegiano enjoyed every minute of dance.
"My mother signed me up for dance when I was six years old. I remember I was a blue jay for my first recital." Marchegiano said.
Marchegiano danced for about 20 years altogether, her inspiration for dance was her teacher.
"I would definitely say my dance teacher Mrs. Jan Moore was my inspiration. However, I look at all kinds of dancers today and still find inspiration." Marchegiano said. "I wouldn't mind taking a dance class for exercise or as a stress reliever. It's just hard to finding the time with my work schedule."
Marchegiano says she would open up her own studio today if she was still involved in dance.
"That was my plan when I started college. My dance teacher owned her own dance studio which was attached to the front of her house. You just walk through a back room door and you entered into the kitchen. I remember thinking that was the coolest thing ever," Marchegiano said. "Yes, I would love to. I just feel as though I have been away from dance so long I don't have the confidence."
Guest Columnist: Sophomore Madison Marchegiano
Madison Marchegiano is currently in Mrs. Bell's journalism one class, and she wrote this feature about her mom.
"I take after my mom in dance, and I thought it would be great because she tells me everything and I know all the stuff she used to do," Marchegiano said.
Outside of school, she's extremely busy with dancing and acting. She takes dance classes at Center Stage and during school. She says her favorite style of dance is contemporary.