Seas the Day
Rob Saldaña's five-week trip in Maui, Hawaii and Europe
Rob Saldaña lands in the Austin Airport after a wonderful two weeks in Maui, Hawaii. Dreading being back in Texas, he checks his phone for potential flights, and there he see's it, a flight to Portugal. He quickly books it and three days later he's on the next flight out ready to explore all over Europe.
Choir teacher Saldaña went on a five week trip to Maui, Hawaii and Europe this past summer break.
"[In Maui], I went to every beach imaginable on that island for two weeks," Saldaña said. "I ended up being called 'Beach King' by one of the locals, because I was being asked by fellow tourists which beaches to go to. I also hiked several landmarks, such as the 11.7-mile hike at the Haleakala crater. That hike was so deceptive in that it was easy going down, [but then] I had to hike up and that was absolutely challenging. The views were worth it, though."
On the eighth day of Saldaña's trip, a Spanish girl from his group expanded her trip which led to four more people also expanding their trip.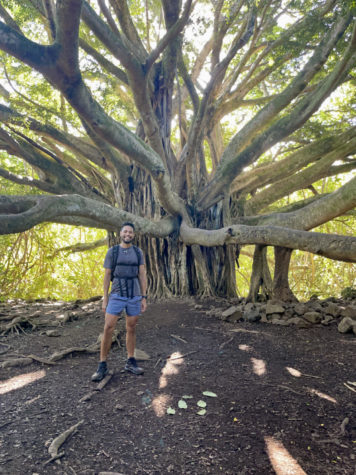 "I was like 'oh no, I'm FOMO-ing out (feeling of missing out)," Saldaña said. " I woke up early the next day and called Alaska Airlines to see if I could extend my trip, and then I got scammed. I missed one number while trying to call them and someone else picked up, but they sounded like a real airline. I was gonna cancel my original return flight and book another flight, but then they got my credit card number and all that stuff because they said 'we'll need your credit card number to cancel it.' I fell into that trap immediately, and as soon as I hung up I knew it was a scam so I canceled my credit card and called the real Alaska Airlines who took pity on me and re-booked and extended my flight for free."
On his 12th day, a German man who has been traveling for the past six months joined the group.
"[The German man] gave us all these websites to look for cheap flights that not many people look at, like Skyscanner," Saldaña said. "He said, 'honestly, if you book a flight to Europe now, the flight to get there might be a little bit more expensive, but once you're there, it's cheap.'"
After landing in the Austin Airport Saldaña found and booked a flight to Portugal that was leaving in three days.
"My flight was going to be from Austin to Atlanta, Atlanta to Paris, and Paris to Portugal," Saldaña said. "Air France sent me an email that said, 'when you land in Paris, there's a good chance you're gonna miss your flight to Portugal, because there's a strike happening and the workers are not working.' And so they said they'll rebook my flight for free and then, if I wanted, they could also rebook the Portugal part of my flight. I called Air France and they're like, 'yeah, if you want you can be in Paris for three nights and then we can fly you out to Portugal after three nights.' And so they did just that."
After staying in Paris and Portugal, Saldaña then went to Valencia, Madrid, Barcelona, Glasgow,  and Brussels. However, Barcelona was his favorite.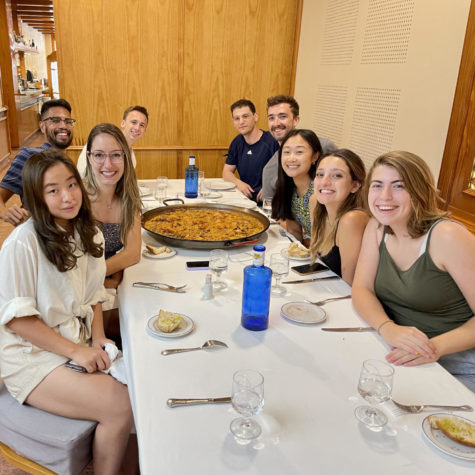 "The city was full of culture and history mixed in with the new social scene, as well as amazing food," Saldaña said. "I also love the Barceloneta Beach, it's a beautiful area that is totally man-made. They import sand every year to replenish its appearance and functionality. [Barcelona] is also home to one of the most well-renowned opera houses in the world, the Gran Teatre del Liceu, and I was able to see a life-changing production during my time there."
Saldaña said the overall thing he took away from this experience is the people that he met.
"Both the Maui and Europe trip had some spontaneity to it," Saldaña said. "Especially Europe because I was basically going day by day and I didn't know what to expect in the places I ended up. The people and locals I met ended up becoming my friends. So much so that I met up with a few of them again in other cities within that trip, and a few are planning to visit me here in Austin and I in their respective home cities sometime in the near future."