Show off your skills
Bluebelles hold tryouts for new team members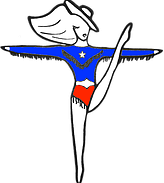 On Dec. 20. the Bluebelles will hold tryouts for people interested in joining their team. Tryouts will be held in the dance studio and will take place after school.
"[Tryouts] are really nerve-racking," sophomore Laila Mcbyers said. "But everyone is super supportive and the vibe that surrounds Bluebelles is a great thing to be a part of."
People who try out are expected to wear all black, have neat hair, wear makeup, and wear red lipstick. While anyone can try out, it is recommended that candidates have some kind of dance experience so that they won't struggle during practices.
"Last years tryouts were long but worth it," sophomore Emma Liu said. "I gained experience of what it would be like next year, and it was a great bonding experience because I tried out with all my friends."
For those who aren't strong in dancing, Bluebelles also holds a position on their team for managers who don't have to go through the process of routine auditions. If interested, people trying out for manager will fill out an application packet and go to an interview.
"The Bluebelles have been a part of my life as long as I can remember," sophomore Lynette Batey said. " My dad was the PAC manager for a long time until he retired, and I danced in the clinics they held up until 7th-grade year.
Judges are selected by the Bluebelle directors to grade candidates based on their projection, performance, technique, timing, and rhythm during auditions. Auditions consist of a six-minute dance with four different dance styles hip hop, contemporary, pom, and technique.
"We're always excited to have new members joining the team," dance director Susan Schubert said. "We welcome and encourage new members always."