Senior Lona Salazar Makes Plans for College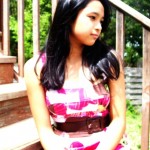 At the end of the year, seniors must say goodbye to everything they've known in high school, and move on to college. This requires a lot of tough decisions, hard work, and so much more. Lots of seniors are pursuing college; this is one article out of three, about three seniors on their way to success after high school. This article is about Lona Salazar and her path to college.
Lona is an active member of several clubs at Leander: Blue Belles (dance), Green Paws, Mu Alpha Theata, Stars, NHS, Theatre, IB, Student Council, HOSA, Cheer, and Varsity Cheer. Currently she is in the top 8% of the senior class, but she prefers not to share her rank. Already, Lona has applied for two different colleges.
"I've applied for University of Southern California, and University of Texas; they are both academically advanced schools, but I'm really hoping to go to USC because of their medical program and research facilities," Lona said.
All seniors have some struggle to get into college, for Lona the hardest part of entering college was the SAT and the ACT. She also had to write many essays, and going to college out of state costs more than in-state colleges. The University of Southern Carolina was definitely more difficult to apply for.
"USC was difficult, tons of essays and applying on the Common Application required supplements. Plus since it is out of state, USC costs more. However, I was automatically accepted into UT since I'm in the top 8%. Honestly the hardest part of everything was the SAT and the ACT. I'm not very good at standardize testing," Lona said.
Lona plans to major in either Pre-Med or Biology and maybe get a job as an anesthesiologist. Anesthesiologists study ways to relieve patients' pain during surgery. They help doctors by monitoring patients' vital signs, and giving them anesthetics during surgery.
Some students often wonder if taking IB and AP classes actually help when it comes to college, to Lona, they actually do matter. "I took IB for fun, but it has helped me manage my time, get a preparation for college, and explore things outside of this country. It's really rigorous and takes a ton of dedication, it's all about the experience and I've learned a lot," Lona said.
Although college is a lot of work, there are some exciting factors. "I'm excited for being able to focus on what I want to do in my life and all the research opportunities. Also, I get to meet new people," Lona said.
While Lona is still waiting to hear back from USC on her application, she is ready to go to college. Graduation is closer than seniors think, and college is just around the corner. Good luck to the seniors of 2013!