New Lions – Q & A with Foreign Exchange Students (part 3)
By Caio Jaha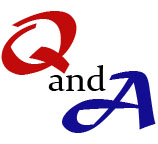 ra
Name: (Johnny) Chan In, Lai
Home country: Hong Kong, China
Age:18
 Brothers & Sisters: One Sister
 Language(s): Catonese (Mandarin variation), English 
 Favorite American food: Hamburger
 Favorite music/favorite artists: POP
 Favorite class at LHS: Environmental Science
 Favorite sport(s): Football
 Hobbies: Travel, Music, Movie
 How often do you communicate back home? 2 days a week
 How homesick are you?  Not much
 You may be the first person from Hong Kong that Leander students have ever seen, what is the main thing about your country that you try to tell them?
The main thing I try to tell them is that Hong Kong is in China and not in Japan! I also tell them that school here gives more freedom to students than in China  
  What are the main differences between your Host family and your real family?
The main differences between my host family and my real family are that my host parents are older, I do not have any brother and, of course, they speak a different language.