New Lions – Q & A with Foreign Exchange Students (part 1)
 By Caio Jahara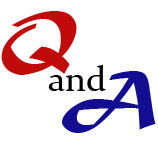 Name: Arya Suwansawad
Home country: Thailand
Age: 17
Brothers & Sisters:  One  sister and one brother
 Language(s): Thai, English
 Favorite native food: Fried noodles, spicy seafood and salad
 Favorite American food: Potatoes chips, fried chicken, chicken nuggets
 Favorite class at LHS: drawing, painting and dance
 Favorite sport(s): badminton and swimming
 Hobbies: Reading books, watching movies, listening to music and surfing the internet
 How do you communicate back home, how often? Phone and E-Mail once a week
 How homesick are you? I was nervous when I came here the first week, so I called my mom every other day
How was your first day at school? My first day at school was really bad. I couldn't understand what teachers said and I was by myself, so I didn't feel comfortable at all.
How are you dealing with the transition from the Oriental to the Ocidental Culture? What is the main difference? It's been really hard but I'm getting over it. People are less formal, they like to touch each other a lot, and it doesn't happen in Thailand.
How are you adapting to American Food? I like Thai food better, I didn`t get used to eating a lot of cheese yet, I think cheese makes the food taste weird.