Two juniors selected as semi-finalists in annual PEC essay contest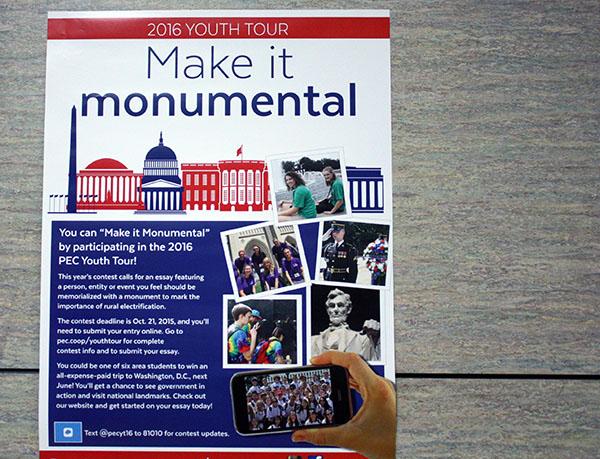 The PEC youth tour contest is held every year by the Pedernales Electric Cooperative. This year juniors Cynthia Ngyuen and Anna Gallagher were selected as semi-finalists. They went through the final stage, an interview, to see if they would receive the all paid trip to Washington .
The English three AP teachers require their students every year to write an essay for the contest and encourage them to submit them. All of the judging is done online and one of the judges is the school's own teacher, Gregor Shaw. He was the teacher who first introduced the contest to the school in 2007.
"The contest helps the students practice writing their essays and shows their research skills," Shaw said. "It is also an argumentative piece which is a type of essay on the AP test. This can help them practice for that type of essay."
The AP exam is something that the English three teachers believe can be tied to the PEC contest. The prompt this year was to write an essay on why an event, person, or entity should be memorialized for a statue on the importance of rural electrification. 
"
I was happy that I was a finalist."
— Cindy Ngyuen
"My paper was about the Red Wing project," Ngyuen said. "I worked on it all in class but we had one or two weeks to complete the assignment.
If every student were to submit, Shaw said that there could possibly be 180 essays from this school in the contest.
"On the AP exam students have zero control on the prompt," AP English 3 teacher Stephanie Ribas said. "This contest gives experience to the types of prompts you would see on the AP test. I think that conduction research will help prepare the students as well."