Putting the Pro in Prose and Pro-etry
Berlinger and Hudson advance to Regional competition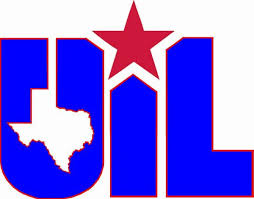 Two students will be advancing to Region in May for prose and poetry UIL.
Juniors Chloe Berlinger and Zane Hudson placed 2nd and 6th, respectively, in Prose Interpretation, and senior Shannyn Cowart placed 3rd in Poetry Interpretation at the district meet. Both Cowart and Berlinger will continue on to regionals.
"I'm going to be changing one of my pieces," Berlinger said. "[I'll be preparing by] reciting it over and over again, making sure I take all the critiques the judges gave me and put them into real life."
The Debate team also competed, and senior Terry Ballard made it to the semi-final round in Lincoln/Douglas Debate, but will not continue.
"I worked on my case for six hours," Ballard said. "Hopefully I'm leaving some unfulfilled trophy to where somebody can grab it next time
UIL academics will compete on Saturday, March 29.