Editors of The Roar win Best of Show
Students attend multimedia and video-editing class to gain new perspectives
As the only Leander ISD high school without a broadcast program, the Roar staff knew it was time to diversify and branch out to bring the best coverage to the students, faculty and community.
Even though they never worked with video-editing or on-camera interviewing before, the editors of The Roar beat the odds and received the Multimedia and Video Editing Excellence Award from their instructor at Texas A&M Communications Workshop in July. Their instructor, Mr. Cantrell, is video editing/multimedia professional and computer architect in the Dallas area and has advised publications for over 19 years.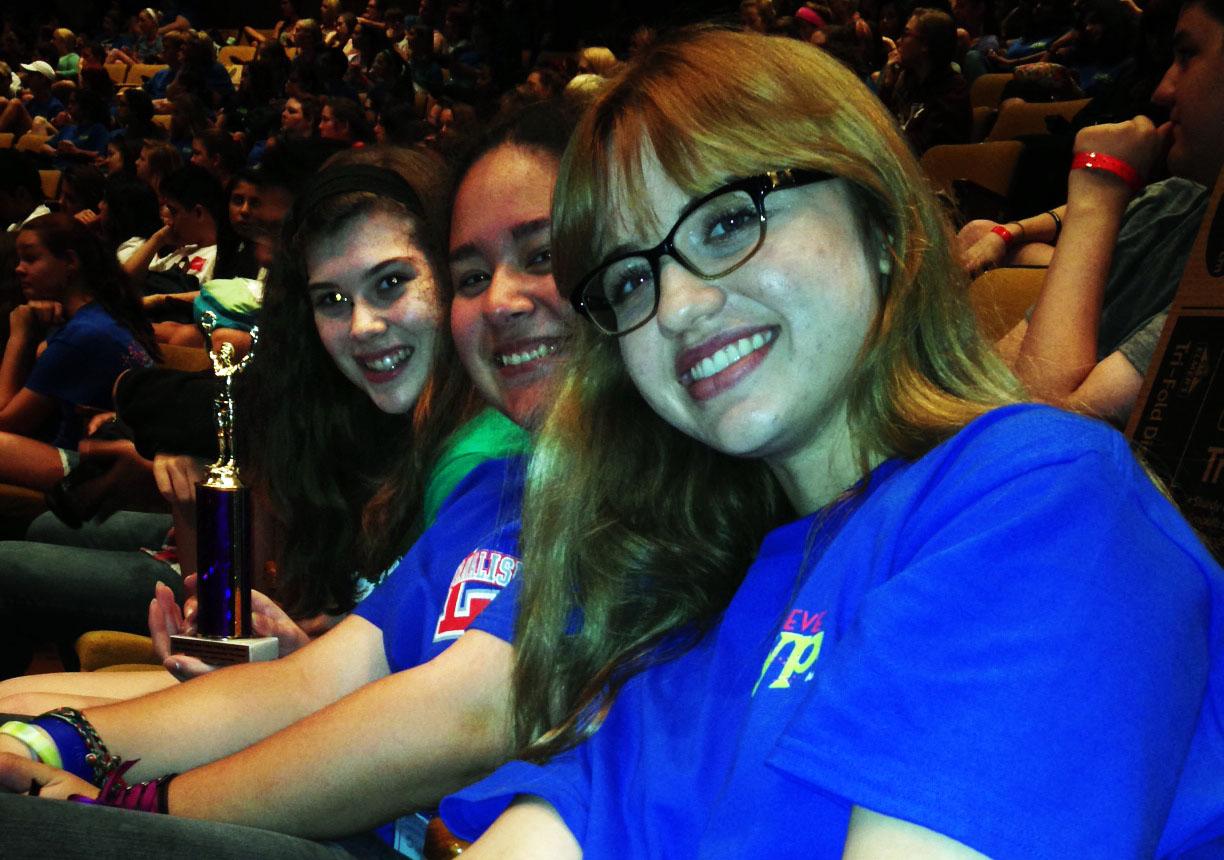 "It was the first time we had taken a multimedia class together," Editor-in-Chief Siandhara Bonnet said. "When we won the award, it showed that we were learning and that we're on the right track to adding multimedia to our site."
The Roar staff plans to incorporate more multimedia this fall; to make it happen editors
Bonnet, Claire Kyllonen and Caroline Cravens participated in Balfour's multimedia and video editing class.
During the four days the girls created a series of videos. They had a variety of different jobs, some of which they weren't exactly used to. Kyllonen and Cravens conducted some on-camera interviews with people from other schools, while Bonnet learned to work with the video
camera to create a variety of shots and sequences that they could edit into a short film.
They learned process of communicating a story through a powerful combination of video,
on-air interviewing, effective editing and graphic elements.
"It was nerve-wracking at first probably due to being on camera, but it encouraged me to be more patient when I interview people because it's definitely not as easy as it looks," Kyllonen said.
A chase sequence was recorded by five students from several different angles to start off the class. While all the footage to was the same, the videos students edited together were different. Each chase sequence video was a minute-long, and most lacked audio.
"I love the freedom and control you can have right at your fingertips, the power to change the tone of a story with just a few keystrokes," Kyllonen said. "We learned a new way to tell a story, which was my favorite part."