Winter Break Favorites!
What Lions were up to over the two weeks off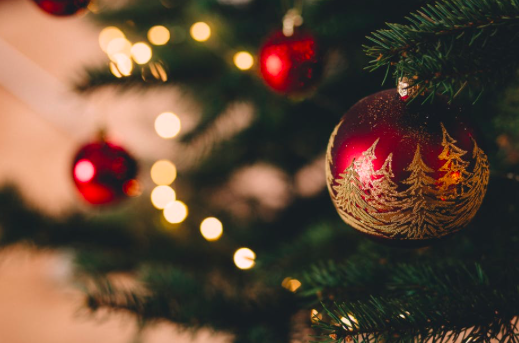 As winter break has wrapped up and the next semester is beginning, here's a recap of our winter break. From taking trips to driving into Austin for some fun, winter break cannot be beat!
Christmas Festivities!
Seniors Megan Sheehy and Noel Duckworth had great experiences visiting Mozart's Coffee Roasters and The Trail of Lights this holiday season in tradition with many other Austinites.
Q: What was your favorite part of seeing Austin's popular light shows?
Duckworth: "The best part [of The Trail of Lights] was seeing all of the cool detailed lights. I liked how it was very Austin, the way you could see the silhouette of the city with all of the lights around it"
Sheehy: "We took pictures, that was cute. We met a couple there that was really nice that helped with that. Other than that, I loved how the lights went with the music and just the Christmas-y vibe.""
Q: Would you recommend others to visit in the future?
Sheehy: "It's really crowded, and kind of a long drive, but the lights are really cool. The coffee is also really good, I think it lives up to its reputation.
Go Karts!
Junior Peyton Deason took a trip to Austin's "K1 Speed" indoor kart racing, a place to visit for Go Kart challenges, birthday parties, or just racing with friends. He and his friends spent the day driving with his friends and had a blast.
Q: What was the best part of your experience at K1?
Deason: "The part that was the most fun was probably just racing with my friends and the competitive aspect to it."
Q: What would you say to people considering going in the future?
Deason: "I would 100% recommend people to go. It was really cool."
Florida Vacation!
Junior Lizzie Hope and her family took a trip to Florida. They visited Disney World and then Key West and island city about 90 miles north of Cuba.
Q: How was the trip? Did you enjoy Disney or Key West more?
Hope: "My favorite part was Key West, we went on a sunset cruise and it was so beautiful!"
Q: What is something about Key West that people may not know?
Hope: "Some cool things were that there are wild chickens everywhere. They have an amazing history there relating to their culture!"
College Lookout!
Senior Haley Mossell took a trip up to College Station to pick a potential home! After being accepted to the University, she decided to take a look at the dorms, should she decide to attend!
Q: How did you feel about being on campus and looking at what might be your new home?
Mossell: "It was exciting and made me feel like I was going to start my own life. I am also very excited about being super close to torchy's tacos. I'm looking forward to moving in already."