Check Out Robotics- They Won't Byte!
The Robotics club, what it is, what they do and how to join.
The Robotics Club is a student-run club that works together to build a company. They make and advertise robots, partner up with local areas and compete through the first part of the school year. 
"Anyone can join," President of the Robotics Club senior Eric Judys said. "You don't necessarily need a skill, but it's definitely welcomed if you do have a skill. It's for people who want to learn how to program, use construction materials/tools and advertise/talk to local businesses. It's what we're trying to do and it's what we're trying to teach."
Students interested in joining next season can email the Robotics teacher Mr. Wasson, Judys or go to the Robotics building after school, which is outside in building 5101/5102.
"We have it split up between media, construction and programming," Judys said. " We'd set you up with whatever you want to focus on. If you wanted to do programming, we'd have you talk to Rahmah Merchant who's currently our lead programmer [and then] teach you. For construction, we have Dylan Bigini, and for marketing [media] we have Emma Cavanaugh."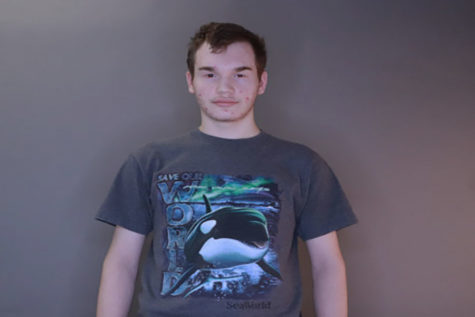 Construction is the building development and conceptualization of the robot. Media is the public outlook – managing networking sites, setting up interviews with businesses and making the website. Programming is the coding of the robot which allows the robot to perceive its environment and perform tasks. All three of these categories are used for competitions.
"[Competitions are just] 'wow' to be honest," Judys said. "We bring our robot to the competition the night before to make sure the robot is up to compliance and then we show up the next day. We have a team of drivers that'll be out on the floor competing against other robots and they compete in the times allotted in different sections. In another room, we'd have our marketing team trying to sell our robot to investors. In another marketing booth, we have our public outlook table where we advertise our company like 'this is who we are, this is how we've been working' and it's kind of like this giant field trip in a way. There's music playing and people running around, it's a bit chaotic."
As president, Judys said he has a lot of responsibilities.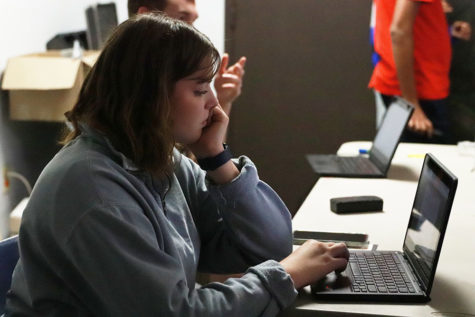 "It's a big shift," Judys said.  "Last year I was way more focused on the construction but now I have to make sure that we still have the website going and make sure we have interviews set up for the media with local businesses. It's a lot of managing people – we have about 40 people and making sure that everyone's doing something and no one's standing around is a hard task because unlike other clubs it's not teacher-run, it's student-run."
Judys said the reason he joined Robotics was because of his brother.
"I like STEM stuff, programming and math, but also [in] my freshman year my brother was senior and he was president of the club," Judys said. "He introduced me to it and it's kind of been like a nice activity after school ever since then."
Judys said that his favorite part about Robotics is working through the problems as a team.
"You get one idea, and obviously it doesn't work all the way so you gotta find a way to fix it and find a way to improve it," Judys said. "The constant cycle of improving and fixing in a collaborative way is just an interesting experience that you don't really find anywhere else and it's really fun to be a part of."