Get The Facts Straight: Paradise Camp Fire
A large portion of California was in flames. How did it affect citizens and what can we do to help?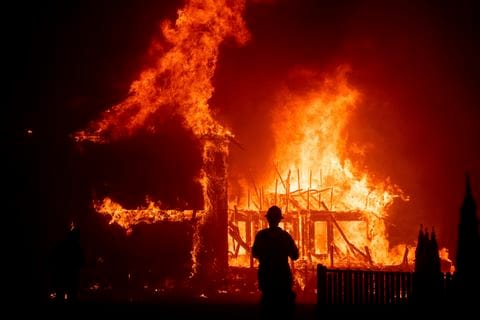 Wildfire season is more out of control than ever. The deadliest wildfire in the history of California is currently in full force. The latest out of the large series of wildfires over the year is called Camp Fire, and has ravaged the city of Paradise.
What is Camp Fire?
Camp Fire is by far the worst fire in the season, and is in fact the deadliest wildfire in California history. It has torn through Butte County, which includes the town of Paradise.
How has Camp Fire affected the area?
According to CNN, Camp Fire has burned up about 150,000 acres of land, and destroyed about 19,000 structures at the time of this writing.
How has it affected people?
At the time of this writing, 88 people have been confirmed dead, with 25 people missing. Over 150,000 people have been displaced from their homes.
How can we help?
There's quite a few organizations out there helping, and you can contribute through donating. The American Red Cross is one of these organizations, and you can donate to them through their website or by texting REDCROSS to 90999 to make a $10 dollar donation. A couple of local organizations include the California Community Foundation, and the North Valley Community Foundation. You can also support the families of fallen firefighters by donating to the California Fire Foundation. Be sure to research any charity you're considering before you donate.