Out With The Old, UIL Districts That Is
UIL Realigns football and basketball athletic districts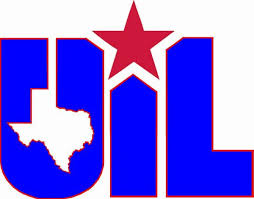 The University Interscholastic League has released the tentative ranking for the 2014-15 and 2015-160 school years. There have been several changes. 20 schools made the switch to 25-6A. The current district we are in is 25-4A and will be bumped up to 25-5A in the upcoming school year. All this means is that teams have been added and teams have been placed elsewhere.
  The new conferences are based off of student enrollment. Conference 5A is 1060 to 2099 enrolled while 6A is for enrollments of 2100 students or more. Leander is about 2000 students which puts us in the 5A division wit Vandegrift, Cedar Park, Vista Ridge, Dripping Springs, Georgetown, East View, Leander, and Marble Falls.
  We will no longer be playing Rouse but we will be playing both Georgetown High School and Georgetown Eastview High School.
  Even though Rouse has been removed from our immediate conference, the football program has the ability to still schedule a game to play them during pre-season.
  These adjustments are for football and basketball only. The information for the other sports will be released no later than April 15 of this year. If you have any further questions please refer to the UIL website at, http://www.uiltexas.org/alignments.
About the Contributor
Emary Greene, Staff Writer
Emary Greene is a senior this year, a member of PALs, and the volleyball manager. She has two older siblings and one younger sibling. She loves English...