In Honor of Mrs. Bonny Moneyhun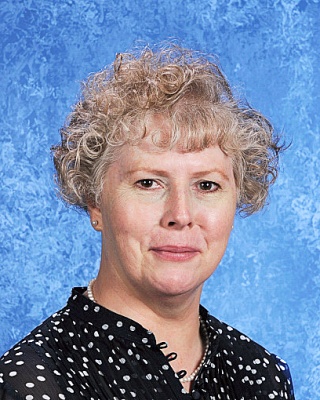 It was never a secret that Bonny Moneyhun loved her job.
Just one peek into her classroom could give an insight into who she was: kind and devoted, with an infectious personality and an enormous capacity to give. Her room was a safe haven, a place for students to feel accepted and acknowledged.
"Mrs. Moneyhun was our finest teacher," former student Terry Ballard said.  "A good teacher leads students to knowledge by caring rather than by force. She was a selfless being, and hers is a significant loss."
Moneyhun's love for teaching started in Louisiana, where she earned her Bachelor's Degree in Education from the University of New Orleans and later taught English in Jefferson Parish for 14 years before moving to Leander High.
Referring to herself as a "transplanted crawfish," she embraced Texas wholeheartedly while still staying true to her roots.
Moneyhun's career as a Lion spanned nearly 20 years and included teaching English exclusively for 13 years before switching to Communications Applications (Speech) for 6 years. During this time, she took on the role of UIL Coordinator while additionally taking charge of the Debate Team and sponsoring the peer tutoring group Tutors, Inc.
"She taught us how to find knowledge through argument, and of the importance of self-inquiry," Ballard said. "She was gentle, but always spoke her mind."
When students remember Moneyhun, they are struck with her sincere respect for anyone she met.
"She talked to me like I was an aspiring adult," senior Siandhara Bonnet said.
Former student Taylor Novak remembers her as being  a teacher who cared about each one of her students individually, which shaped her into the great person she already was.
Mrs. Moneyhun passed away on July 23, 2014. Services were held on Sunday, July 27, at 2:00 p.m. at Christ Episcopal Church in Cedar Park. A memorial in her home state of Louisiana took place on Thursday, July 31 and she was laid to rest in Baton Rouge at Resthaven Gardens of Memory on that day. She is survived by her mother, daughter, stepdaughter, stepson, sister and brother.
Friends share memories of Mrs. Moneyhun:
"When I first met her, she was surprised that a freshman had joined her debate class. I didn't win that whole year. She was always there to cheer me up and to keep me working. 'Next year you're going to be at the top," she would always tell me." –senior Lauren Noriega
"Ms. Moneyhun gave her heart to Leander High. She loved kids, and they loved her. She will be missed. My thoughts are with her family during this tough time." –former principal Brad Mansfield
"Mrs. Moneyhun was the epitome of a wise teacher, and more. To those of us close to her, we do not think of her loss or her absence, but of what she gave, that which could make us smile." –2014 graduate and Debate team member Terry Ballard
Former students expressed their condolences through Twitter:
"Mrs. Moneyhun's class was definitely one of my favs. She put up with so much of our shenanigans! You will be missed. RIP Mrs. Moneyhun." –Christine Rubio
"RIP Mrs. Moneyhun. Thanks for being the best speech teacher ever." –Lindsey Mings
"RIP Ms. Moneyhun." –Bailey Crites
"R.I.P. Mrs. Moneyhun, great teacher and a great woman." –Michael Lecaros
You can read Mrs. Moneyhun's obituary and view or sign the Guestbook at the Resthaven Gardens website.
View Comments (2)
About the Contributor
Claire Kyllonen, Assistant Editor
Claire is a senior and an assistant editor on the LHS Roar staff. She is the Co-President of Mu Alpha and an AP Ambassador. Claire is also involved in...