The Mural of the Story
Construction plans erase some LHS art and murals
The new science building isn't the only new aspect of the school under construction; next year, we'll also have new room numbers, different wings, a new air conditioning system, and the walls will be painted over.
The sad thing is that some teachers in those hallways have been in their rooms since they began teaching at Leander. They've had time to make it almost like a second home. Teachers like Mr. Eatmon and Mr. Warner have been able to teach with the assistance of the mural on their classroom wall.
Mr. Warner, a physics teacher, has had his room for seven to eight years. When a student walks in, the first thing they'll see is the ginormous blue wall covered in physics equations and illustrations demonstrating aspects of physics.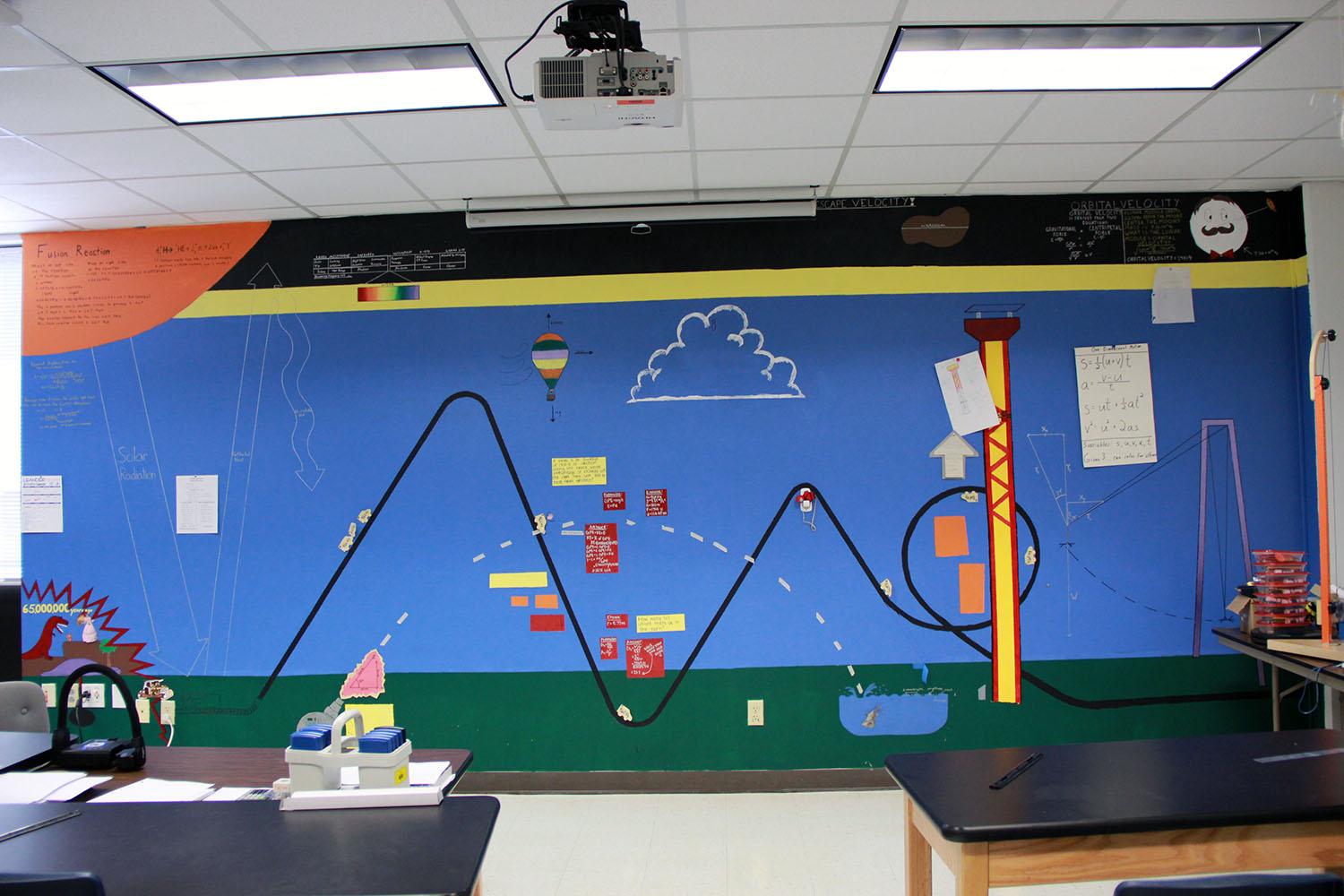 "I have used [the wall] for inspiration," Warner said. "The genesis of this is that I found myself using examples from amusement parks and things like that so often that I always kind of pictured all these physics things happening in one place."
Warner has used his wall to teach both his physics 1 students, and his higher levels.
"I am leaving this classroom and I'll be in the new building in room 2007," Warner said. "I don't have plans, I would not rule [a new painting] out; I'm not sure I'm'going to have a wall that's like this."
Mr. Eatmon, the IB Theory of Knowledge/AP Human Geography teacher, uses his mural to demonstrate concepts in TOK. The wall was painted by previous TOK teacher Judy Guerra and alumni Ashley Bagwell.
"I inherited the mural," Eatmon said. "It was done when another teacher had this classroom, and I've been in this classroom for three years, so inherited it the year after it was done."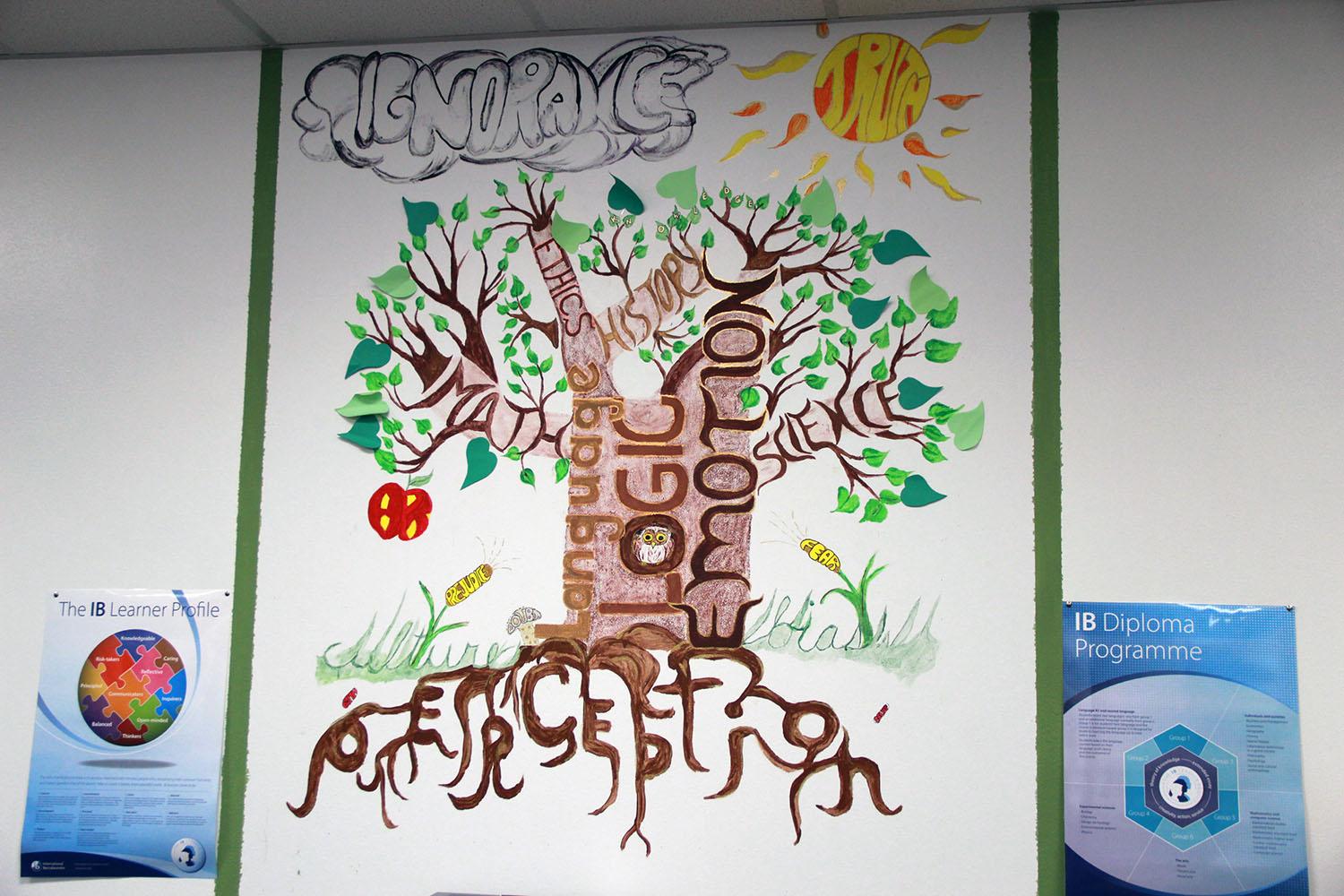 The mural represents all of the elements in the TOK class. Students use it as a reference in class.
"Each of it represents a part of the curriculum," Eatmon said, "so we go through it with the curriculum and we talk about the tree being an element of knowledge."
Next year, Eatmon will be in the room next to his current room.
"I would like to find something to replace to mural since I do integrate it into the teaching," Eatmon said. "The mural itself, as I stated a little earlier, is outdated…it would be nice to have a starting point with it. And there's always the possibility we could do something on a hard sheet of paper."
One mural that will be allowed to stay is the most recent one that was painted over the summer of 2013 by some Student Council students. The mural displays many clubs and organization of Leander in an artistic way: the whole thing is like an artist's pallet, with each color representing an organization. In the middle of the mural is a lion.
We will be sad to see these murals go but we hope that new generations of LHS students will showcase their artistic nature and give us new murals in our newly designed buildings.