Visit the New College and Career Center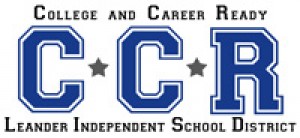 Going to the NEW College and Career Center is a great opportunity to get your foot in the door for after high school plans.  The Center offers a lab to take practice SATs and Acts. It is ideal for juniors and seniors but also welcomes freshmen and sophomores who are eager to get ahead of the college-going game.
There are multiple things to do at the Career Center. Ms. Wood is there to help out students find the right path for them personally. "The center offers an avenue for students to be able to come in before school, after school, during lunches for me to guide them through the process so they don't have to be at home struggling," Ms. Wood said.
She also is available for students to check out information they need for the college process. "Many students come in and check their GPA and class rank through their Naviance account. I can [also] help out with financial aid," Ms. Wood said.
The lab, which is right across from the attendance and counselor's offices, is open on most days in the morning and after school. If you need assistance or guidance from Ms. Wood, you can make an appointment with her. If she is out, sign your name on the clipboard on her door and she'll get a pass to you when she returns.
You can also check out the website here: http://www.leanderisd.org/default.aspx?name=dept.CCR.main