Valentine's day cookie delivery
DECA to deliver cookies on Feb. 14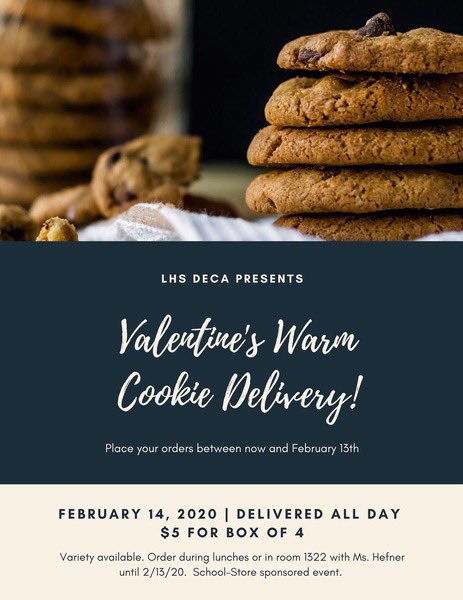 For Valentine's Day this year, DECA is selling cookies for a club fundraiser. DECA is a school organization that is centered around business, marketing and entrepreneurship. They will use the funds for the state competition in Corpus Christi this year. 
"We figured now would be a good time to raise money," senior Jacob Winsor said. "We're selling cookies for five dollars for a goody bag of four [cookies], plus a few other little goodies. We're going to bake them and deliver them on Valentine's Day."
At meets, members participate in a variety of events to improve their knowledge of business and entrepreneurship.
"For our competitions, we first take a 100 question multiple-choice test," Winsor said. "Then we travel and compete in roleplay business meetings where we're given a scenario and have ten minutes to prepare a presentation to try and 'wow' our judges. Then our roleplay scores and multiple-choice test scores are averaged together, and the students with the highest scores advance to the next round."
Cookies will be delivered to classes on Friday, Feb. 14.