2022 Best Halloween Costumes
On Oct. 31, the school dressed up for Halloween, here are some of the best costume we saw.
Whenever Halloween falls on a school day, you can be sure of students coming to school in their costumes. And while these costumes can range from a simple t-shirt to a full hazmat suit, these are some of my favorites.
Best Freshman: Carleigh Copeland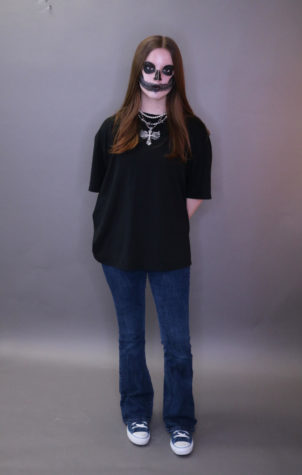 First of all, we have what looks like just a shirt and jeans, but! That face paint? I have no doubt that if she closes her eyes, her face will look exactly like a skull. I mean, the eyes, the nose, the elongated creepy smile with individual teeth? And consider the contrast of the silver necklaces on the black shirt, especially with how the pendant looks far too much like the sculptures you find on gravestones. What's not to like?
Best Sophomore: Lux McBroom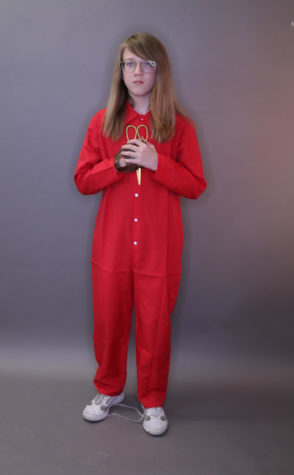 Ok, full disclaimer here, I've never actually watched "Us." I read the plot on Wikipedia and a couple articles on the symbolism back when it came out, but I never actually felt the need to watch the movie. But when I saw this costume, I knew immediately that it was Red. It was partly the scissors and the glove, which I remembered from the movie poster, but it was also the pose. I mean, I could fully believe that this was one of the doppelgangers from the movie.
Best Junior: Maya Carrasco
Look, it's a koala onesie. It's a costume, but it also looks so comfy, especially with the weather we've been having lately. It's fluffy, it's practically got a built-in jacket, it's easily recognizable and it's adorable. There's literally nothing else you need in a Halloween costume. 
Best Senior: Evan Prater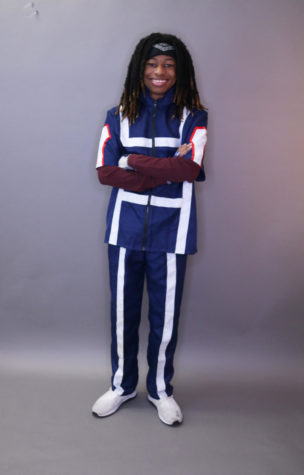 Again, I've never watched "My Hero Academia," but I have a vague idea of what it's about. It's an anime about a world where people suddenly get superpowers and go to a school to learn how to use them. And just looking at this picture, you can tell that he's dressed as an anime character. As far as I know, he's not dressed as any specific character, but his costume does clearly come from this anime. All in all, it's a great costume.
Best Pair: Juniors Sophia Smith and Haley Hausam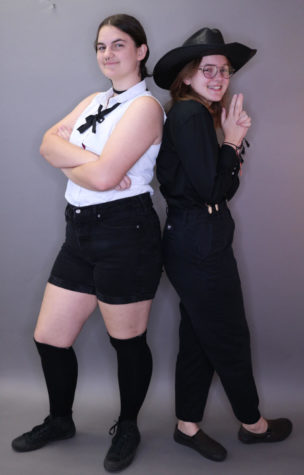 Okay, so admittedly, these costumes have nothing to do with one another. Sophia Smith, on the left, is dressed as Reze from "Chainsaw Man", and Haley Hausam is dressed as a cowboy. But it's not hard to pretend that they planned their costumes together. After all, they just match. They're both dressed entirely in black and white, they both have not-quite-ties, and they could both easily blend into a Wild West movie. So whether these were intentionally coordinated or not, they're easily the best pair of Halloween costumes I've seen today.
Best All-Round: Senior Holly Akers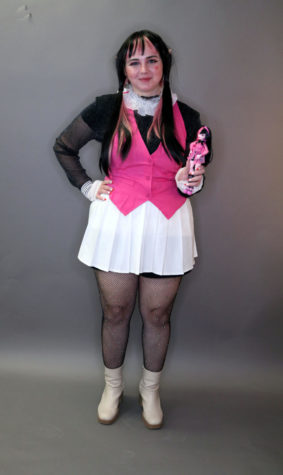 But my favorite costume has to be Draculaura from "Monster High". And yeah, I never watched "Monster High" either, but I do know that it's either about high-school-aged versions of famous monsters or the children of famous monsters, like "Ever After High". And this costume (I checked), looks almost exactly like the character it's based on. And from what I can tell (again, I checked), it seems to be homemade. Like, I couldn't find a single costume online that matched the details of this one. So the accuracy and the effort put into this costume honestly make it my favorite costume.