End Black History Month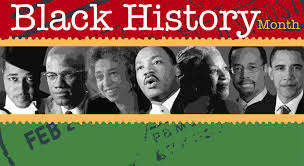 The month of February has come to a close. We've celebrated Valentine's Day and Presidents' Day but a widely forgotten celebration that occurs during this month is Black History Month. It is a time to embrace the African American heritage that is prevalent in our country today.
  What we now call Black History Month originated in 1926, founded by Carter G. Woodson as Negro History Week. That was enough for them then but is the switch from a week to a month enough? It has become a topic of debate to end Black History Month altogether. Many people ask why that thought would even occur to anyone.
  The immediate reaction is to accuse one of being an insensitive bigot or racist. But the argument is not to rid the country of any knowledge of African history. In fact, it's quite the opposite. To end Black History Month would mean the incorporation of black history into the curriculum of all public schools.
   The belief that "Black History" is "American History" is the basis of the side of the argument to end Black History Month. While black history is a major part of America's story as a country and, yes, this knowledge is not taught enough in schools other than during the month of February I must disagree that the designated month should be taken away, and for anyone to suggest otherwise is selfish.
  The fact that the month was given in the first place is a part of black history. It is a symbol of how far this country has come and more importantly how far Africans have come in America. The month doesn't need to be taken away in order for change to occur. Ending black history month is a privilege not a restraint.
  To say that Black history is limited to this month is a lie. Black history is a part of this country's history and always will be. By designating an entire month to the vast culture of African Americans we are able to celebrate.
  The month of February will always have Valentine's Day and President's Day, It should also remain Black History Month because it's more than just a time to teach our students, it's a time to reflect and remember. A time to look back but also move forward. It's a time to celebrate and commemorate as a whole country.
About the Contributor
Emary Greene, Staff Writer
Emary Greene is a senior this year, a member of PALs, and the volleyball manager. She has two older siblings and one younger sibling. She loves English...