What's Outside the World of Social Media
Students need to recognize issues around them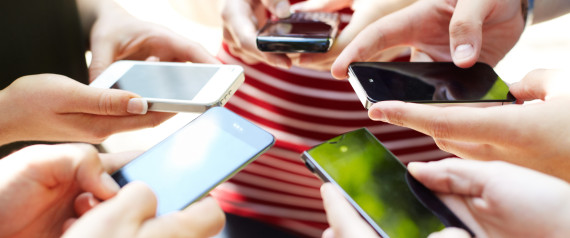 Six weeks ago, 43 Mexican college students went missing outside of Iguala, a city located in the Mexican state of Guerrero. While most officials argue that the students are dead, kidnapped and eventually killed by a drug gang, inconclusive evidence has left parents refusing to give up and believe that their children are gone.
It took the Mexican federal government 10 days after the students were reported missing to take over the case, and since then, the government's handling (or lack thereof) of these disappearances has brought on waves of protests that range from peaceful marches to violent attacks on public buildings.
Most students won't know of this incident or other disasters because they have become too engrossed as a generation in their pop culture to realize what's happening in the world around them.
Since the recent rise in popularity of social media outlets such as Twitter, Instagram, and Facebook, communication and news is supposed to be easier and faster to produce than ever before. In some aspects, this is true. Instant communication is now available with direct messaging and text messaging. However, students have not taken advantage of these many outlets to stay connected with the rest of the world. Instead, they remain inside their "social bubble" where they learn to only care about things that directly affect them on a personal level.
When students are questioned about world crises such as ISIS, the Ebola outbreak or the missing Mexican college students, most will only have a vague idea of what these scenarios are. Or worse, they'll only know about it via sarcastic posts and retweets they see when scrolling through their feed on Twitter.
The reality is that these world crises have existed for years. For example, Ebola was first discovered in 1976 in what is now  the Democratic Republic of the Congo. However, students didn't become alarmed until the disease reached the United States when a man was diagnosed on September 30, 2014. Their "bubble" was affected by the disease, and that's what sparked their interest.
Fortunately, this wave of apathy that seems to have enveloped this generation can be fixed. Students merely need to look up from their phones and change their approach to finding out what is going on.
Take the time to watch a news broadcast at noon, 6 pm or 10 pm. Local, state and national news lead the show and last approximately 10 minutes of the entire 30 minute show, which also includes sports, weather and short feature stories. All local media outlets and national news sources also have websites, and many stream their content live if you're not in front of a television.
Read a newspaper or newsmagazine such as the Washington Post or Newsweek. If there's not enough time in the day to get an actual paper, newspaper apps are available on the App Store for Android and Apple products.
The first step to making the world better is awareness of what happens. It may feel like Africa, Iraq, or South Korea are several worlds away, but thanks to advanced technology, they are closer to America's backyard than ever before. The sooner the younger generation can realize this, the better off this country will be.