Restaurant Review: Jardin Corona
Dive into a world full of tortilla chips and stale peppermints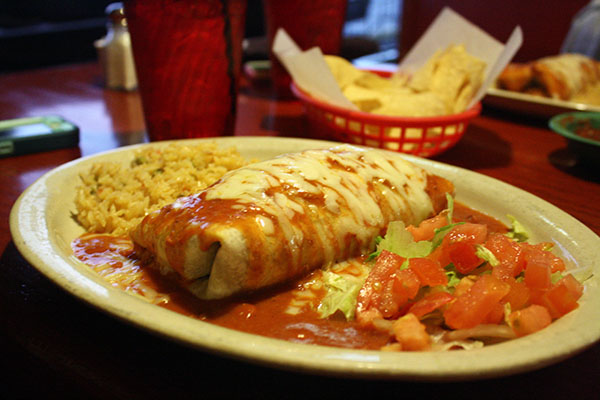 Jardin Corona, just off of Old Highway 183, is situated between Cedar Park Florist and a shop that simply reads "Dentist". Walking into a humble dining room at first glance, customers will be surprised to know that the restaurant grows three sizes, or opens three dining rooms, during the busy times. With the gentle clanging of forks, whispers of Spanish, and oddly 3D paintings of fruit, Jardin Corona is a 3 out of 5 restaurant.
The menu is reasonably priced with a large offering from pechuga gratinada a la parilla to a vegetarian omelette. The burrito plate, consisting of a burrito the size of a small child with rice and salad on the side, stood out from the pages of dishes. It would be the gateway to more complex dishes like carne asada tampiqueña.
The plate arrived quickly, after a warm basket of tortilla chips. At the first bite, it was clear what kind of restaurant Jardin Corona was. The plate tasted like it had been pre made and saved to serve days later, leaving it bland.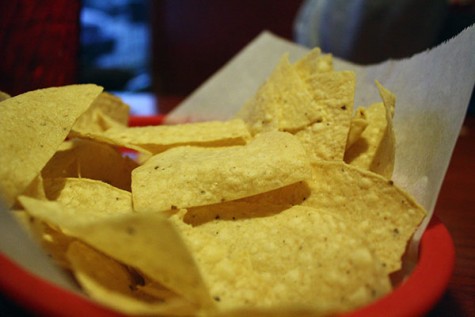 Despite the second-rate dish, I was oddly charmed by the little Mexican restaurant in the same strip mall as a vapor store. Something about the waiter's limited understanding of English and riotous debates over margaritas made the place seem comforting almost. If you're looking for great food, don't go here. If you want something cheap to chat with friends over and have a nice story to tell later, Jardin Corona is your place.