The Best…Mysteries/Thrillers, Part 2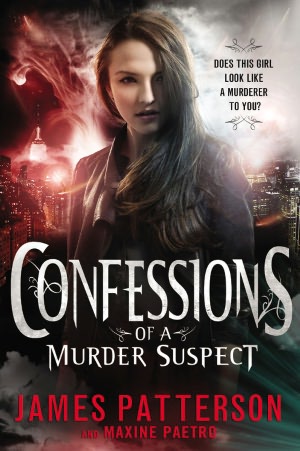 Confessions of a Murder Suspect by James Patterson
Masters of charm, sophistication, intellect, even emotion… These have been known to describe the Angel family. But could one of them also be a master of murder…?
Tandy Angel is about to find out.
When her world is turned upside down with the sudden, mysterious deaths of her world-class parents, Tandy finds herself orphaned and vulnerable, on top of being a prime suspect along with her other siblings of poisoning their controlling, perfectionist parents.
The rigorous circumstances that threaten to envelope Tandy's world force her to question who she can really trust—including herself. To find her parents' killers, she'll have to dig in to her family's dark secrets, unearthing memories she would rather leave buried, and question what her powerful family really is capable of.
No one is safe under the house of Angels.
Confessions of a Murder Suspect is a gripping story of how one rag-tag team of millionaire siblings combat the issues of having their parents ripped from their lives. I found the characters real, relatable, and complex. I found myself sympathizing with them, almost like I was a part of their story. Patterson is truly a genius of teen fiction, zeroing in on issues that we want to hear and talk about, while weaving an exciting thriller that you won't want to put down until you've finished. That combined with a surprise ending will leave fans of crime fiction loving this book!
If you enjoy this first book in the Confessions series, be sure to read book 2, Confessions: The Private School Murders.