More Than Just a Hobby
Softball welcomes Coach Driver as the newest addition to the Lady Lion program.
   There comes a time in one's life to grow up, get a job and put the things of their childhood behind them. Yet sometimes, we are fortunate to continue doing the things loved as a child, and even more rarely, get paid for it. The Lady Lion Softball program has undergone a major change. They said farewell to Coach Fregia and have welcomed a new head coach this season.
   Coach Kendall Driver accepted the position here at Leander as the head softball coach. She hopes to bring her combined her passion and her experience to the team here at Leander. Driver has played softball almost her entire life and plans on having the sport in her life in the future. But for her it's more than just a sport to play, it's a game to love.
   "In this game, you have to learn to talk yourself up, persevere regardless of the odds, and fight everyday to succeed," Driver said. "That's one of the many reasons I love this sport.  It is so much like life.  Life is about being able to pick yourself back up after you fall time and time again.  This sport will always be my love."
   It isn't just her love of softball that landed her the head coaching position. Driver played as a Lady Lumberjack of the Stephen F. Austin University softball team. Aside from being a learner and player of the game, she has had experience as a coach at Vandegrift High School.
   "I firmly believe that there isn't a better school district than LISD and when the opportunity for a head coaching position within LISD presented itself, I was immediately interested," Driver said. "Then, I realized that the opening was at Leander High School and I was extremely excited at the possibility."
   The success of last year's Leander team is obviously appealing to a new coach. The program at Leander embodies something that isn't like other teams.
   "They want to succeed; I've coached teams in the past that have the desire to succeed, but these girls have the immense talent to do incredible things here at LHS," Driver said.
   However, Driver isn't looking to just coach a talented group of young ladies but rather groom them into players of good character.
   "I'm hoping to bring an "Every Day Counts" mentality where we, as a team, embody the idea of hard work, integrity, dedication, and teamwork," Driver said. "There isn't a free day to slack off or only give minimal effort.  Every day matters.  Every day is a chance to get better.
   According to Driver, working for Leander is an amazing opportunity. She loves the atmosphere that the students and staff have with each other. She saw something different about our community just from watching from the dugout in her past seasons at Vandegrift.
   "I really liked the way the team presented themselves on the field," Driver said. "They seemed like they enjoyed each other and had a lot of fun; I wanted to be a part of that."
About the Contributor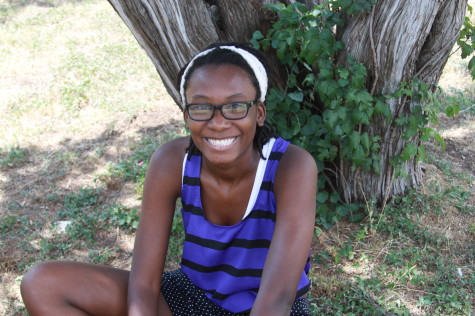 Emary Greene, Staff Writer
Emary Greene is a senior this year, a member of PALs, and the volleyball manager. She has two older siblings and one younger sibling. She loves English...